'Don't cut police guarding UK nukes, military sites, public transport,' Osborne told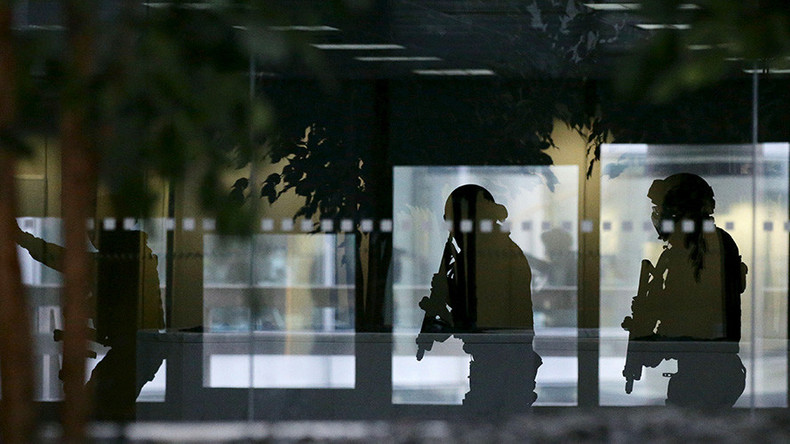 Chancellor George Osborne's failure to ring-fence vital security forces that guard nuclear weapons, public transport and military sites leaves the UK vulnerable to attack, a Labour MP has claimed.
Despite Osborne's Autumn Statement safeguarding police budgets in November, the British Transport Police, the Ministry of Defence Police and Civil Nuclear Constabulary have not been protected from austerity measures.
Osborne's safeguarding of police forces was initially well received as he told MPs: "The police protects us, and we're going to protect the police."
Rebecca Long-Bailey, a shadow treasury minister, told the Independent on Sunday: "It's fundamentally dishonest for George Osborne to claim he's protecting police spending when his pledge does not include policing our public transport system, guarding our military or protecting nuclear installations and materials."
Long-Bailey used the examples of the 2013 killing of soldier Lee Rigby by extremists and the recent attack on a commuter in Leytonstone, northeast London, to highlight the vulnerability of garrisons and transport networks.
"This is deeply alarming given that the last two terrorist attacks in Britain were in a tube station and outside a military base, and nuclear facilities are an obvious target," she said.
"He said he was protecting the police, but he was really just trying to protect himself."
In a statement, a government spokesman said: "It's ridiculous to suggest the government is not committed to funding the forces that keep our country safe."
The spokesman said that funding for the other forces came from a separate pot than that used by normal police.
"Funding for other specialist police forces is not provided by a central government grant and comes from other sources, including industry.
"We are committed to funding our police forces across the country to protect Britain's national security," they added.