1st British astronaut to visit ISS will inspire next generation, says scientist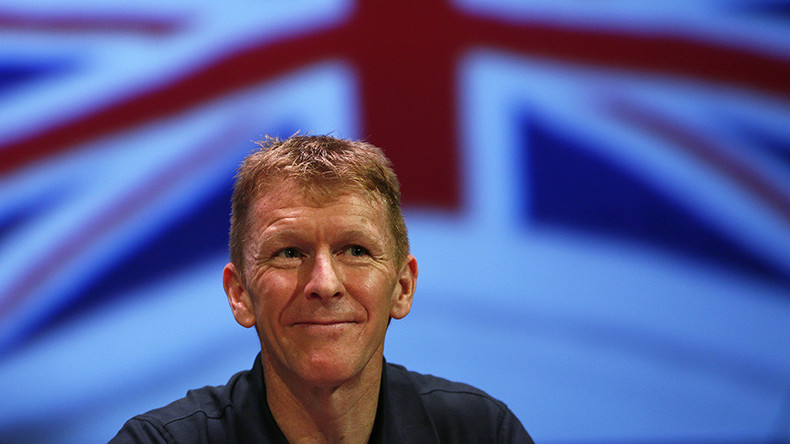 Britain's first official astronaut, Tim Peake, will inspire a new generation and teach them about the benefits of exploring and working in space, when he begins his six-month 'Principia' mission on Tuesday, a leading scientist has said.
The 43-year-old from Chichester will blast off on board a Russian rocket from Baikonur Cosmodrome at 11.03am (GMT) on December 15.
The European Space Agency (ESA) astronaut will travel with NASA astronaut Tim Kopra and Russian commander Yuri Malenchenko.
It will take six hours for the space capsule to catch up with the International Space Station (ISS), traveling at 17,500 mph.
Docking with the space station is believed to be one of the hardest stages of the mission.
The former British Army Air Corps officer will participate in 265 experiments, including growing blood vessels and protein crystals and melting metal alloys.
Professor Monica Grady from the Open University said Peake has already gained huge publicity and inspired the next generation.
"Would you have known that there was going to be a launch of a new set of astronauts to the International Space Station if there hadn't been a British one on board?" she said on BBC Radio 4's Today program.
"Would Tim Peake's picture be all over the newspapers? Would his broadcasts be there?
"No. We wouldn't have taken very much notice at all. It really brings home that we have a UK astronaut going.
"Fantastic to have Italian astronauts and French ones and Israeli ones and American ones and all that, but we have got our astronaut there and just the interest, the way that he has engaged with children and the press and the public to highlight the benefits of space exploration, and living and working in space is immense."
Speaking before the launch, Major Peake said: "Any time two vehicles come in close proximity in space is hazardous.
"The docking needs to be closely monitored and you have to make sure you're on target and on speed."
Earlier this year, one rocket sent to the ISS exploded shortly after launch while another burned up on re-entry. Both were unmanned.
The astronaut's father, Nigel, says he doesn't fear for his son's safety. "I'm more worried about him driving on the M27 [motorway]," he told the Daily Mail.
"We're not worried at all. We've been following his training and know how thorough it is, so we don't have any fears," he added.
"I'm more worried about him driving home on the M27. That's far more dangerous, believe me, than going up there."
Several musicians and social media users have praised Peake for his bravery.
British rock band Coldplay wished him the "best of luck," on Twitter. "First Brit to visit the ISS. Countdown to blast off on Dec 15. Love," they said.