Green MP Caroline Lucas quits Stop the War over 'positions she doesn't support'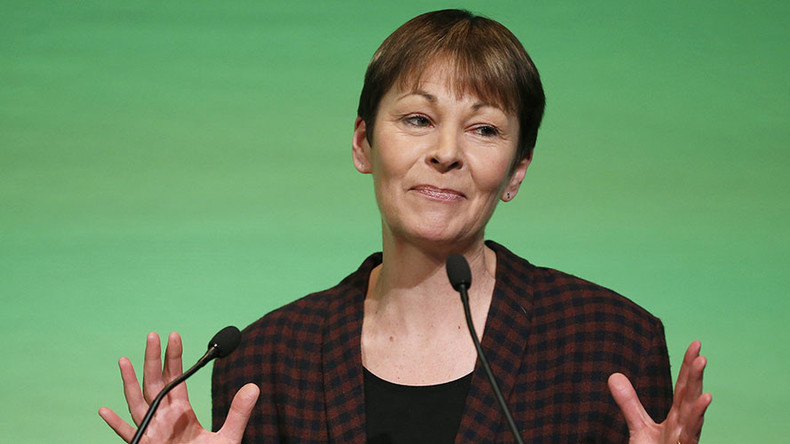 Caroline Lucas, the Green Party's sole MP, has resigned as vice-president of the Stop the War Coalition (StWC), it emerged on Tuesday.
Lucas said she stood down after the group backed a number of positions she "didn't support."
A statement from her office confirmed she stepped down a number of weeks ago, but does not expand on the differences of position.
"Caroline stepped back from the Stop the War Coalition a few weeks ago. Her busy parliamentary and constituency schedule means that she doesn't have time to fully engage with the role of a patron and, in light of some recent StWC positions that she didn't support, she felt standing down was the responsible thing to do.
Read more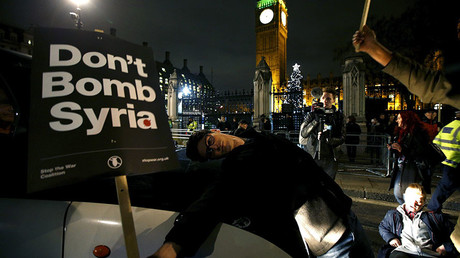 "Like the Stop the War Coalition, Caroline is opposed to British bombing in Syria because it will neither keep Britain safe nor help bring about a lasting peace in Syria."
Lucas' resignation comes as the group sits at the center of a political row between Blairite Labour MPs and their party leader Jeremy Corbyn, who has been forced to defend his decision to speak at Stop the War's Christmas fundraising dinner on Friday.
Labour MP Tristram Hunt said Corbyn should refuse to speak at the event after the group allegedly "picketed the Labour Party headquarters" and "made ugly comments" about Shadow Foreign Secretary Hilary Benn in the wake of the vote to extend RAF airstrikes into Syria.
Some 66 Labour MPs rebelled against Corbyn to vote in favor of bombing Islamic State (IS, formerly ISIS/ISIL) in Syria.
"They are a really disreputable organization," Hunt said of Stop the War.
Read more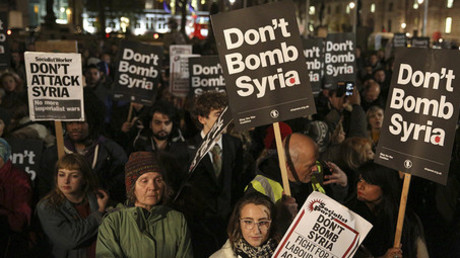 However, Corbyn continues to express support for the organization, and has said it is full of "people who are giving up a large proportion of their lives in a totally peaceful and democratic way to bring about a different form of foreign policy."
"That's surely a good thing in an open and participative liberal democracy," he told the BBC.
Stop the War has also rejected Hunt's claim they picketed Labour HQ.
"We did not picket Labour Party offices, we have unequivocally condemned the terrible massacre in Paris, and we do not take a view on who should hold which office in the Labour Party," a spokesperson said.
"Mr Hunt has been wrong about all the wars Britain has fought this century. He is entitled to his errors, but Stop the War and others are entitled to peacefully protest against them, and we shall continue to do so."