'None of the UK's 7 foiled terror plots were directed from Syria' – Alex Salmond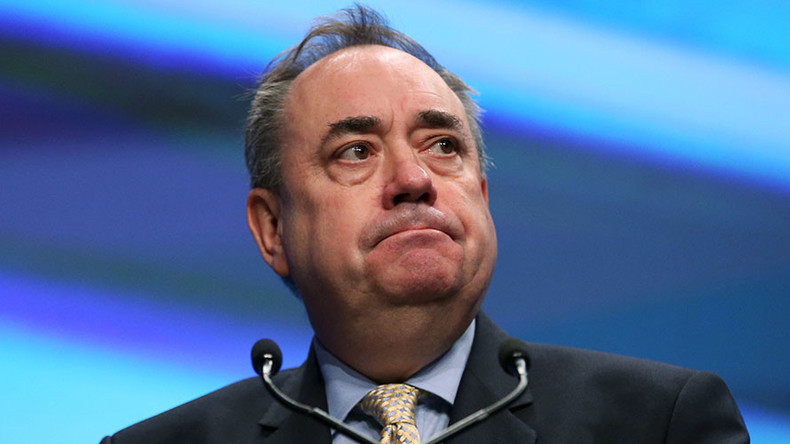 Not one of the seven terror attacks foiled by British police in the past year was directed from Syria, Scottish National Party (SNP) MSP MP Alex Salmond has said.
Speaking to BBC Radio 5 on Sunday, Salmond said the plots were planned as either "lone wolf" attacks or inspired by the "worldwide rhetoric of Daesh (Islamic State)."
"Not one of the seven foiled plots was directed from Syria," said the former First Minister.
"If you look at the prime minister and examine his own record you know that," he said.
The admission casts doubt on one of the government's main arguments for extending airstrikes against Islamic State (IS, formerly ISIS/ISIL) from Iraq into Syria – namely that extremists in Syria pose a direct threat to the UK.
In a much-lauded speech during the debate on airstrikes before Wednesday's parliamentary vote, Shadow Foreign Secretary Hillary Benn said the UK must "play its full part" because "the threat to the UK, to our citizens, from ISIL-Daesh is very real."
Last month, in his first statement on Syria to Parliament, Cameron also suggested the terror plots were directly linked or inspired by IS.
"In the last 12 months, our police and security services have disrupted no fewer than seven terrorist plots to attack the UK, every one of which was either linked to ISIL or inspired by its propaganda," he told the Commons.
"So I am in no doubt that it is in our national interest for action to be taken to stop it—and stopping it means taking action in Syria, because Raqqa is its headquarters."
Salmond's assertion comes after critics have questioned Cameron's claim that there are 70,000 moderate Syrian fighters ready to cooperate with British forces.
On Sunday, London Mayor Boris Johnson said in his Telegraph column the figure may be "exaggerated" and that, in fact, many of these supposed moderates may have links to extremism.
READ MORE: Armed to the teeth: Amnesty slams US & allies for weapons falling into ISIS' hands
Last week, shadow minister Louise Haigh tweeted that MPs were told in a pre-vote briefing that over 40 percent of the 70,000 were actually radicals.
You can share this story on social media: