Boris Johnson: 'Set aside Cold War mindset, join Putin & Assad to defeat ISIS'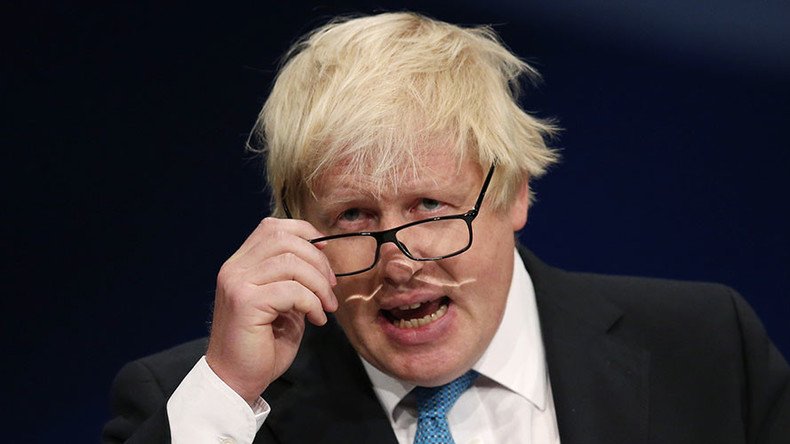 Britain must join forces with Syrian President Bashar Assad and Russian President Vladimir Putin to defeat Islamic State (formerly ISIS/ISIL), London Mayor Boris Johnson wrote in his weekly newspaper column.
Johnson has also said the government's claim there are 70,000 moderate rebel ground troops willing to work with British armed forces may be "exaggerated." These troops, he wrote, may include jihadists who are ideologically aligned with al-Qaeda.
Last week, Prime Minister David Cameron told MPs: "We believe there are around 70,000 Syrian opposition fighters, principally of the Free Syrian Army, who do not belong to extremist groups, and with whom we can coordinate attacks on ISIL."
Saying it would be impossible to defeat Islamic State without the presence of ground troops, Johnson urged the UK government, which has vowed not to put British boots on the ground, to team up with Assad's forces.
"This is the time to set aside our Cold War mindset," Johnson wrote in The Telegraph. "It is just not true that whatever is good for Putin must automatically be bad for the West."
"The best hope of getting rid of ISIL is an agreement between all the powers – America, Russia, France, Britain, Turkey, Saudi Arabia and the rest – to take them out, together with a timetable for Assad to step down and a plan for a new Syrian government."
Boris Johnson: "We must do a deal with the devil in #Syria " Like this isn't STANDARD UK policy everywhere, all the time #realpolitiks

— Brendan (@Brendan_Surrey) December 7, 2015
On Monday morning, however, the reality of working together seemed a long way off, as US-led coalition war planes bombed a Syrian army camp in the Deir ez Zor province, killing three soldiers. The attack was condemned by the Syrian Foreign Ministry as an "act of heinous aggression."
Over the weekend, the UK carried out a second round of airstrikes in eastern and northern Syria after a majority of MPs in the House of Commons voted to approve extending sorties from Iraq into Syria last Wednesday. The attacks targeted oil fields controlled by Islamic State militants.
You can share this story on social media: