'EU migrant welfare cap hard to achieve,' Tusk warns Cameron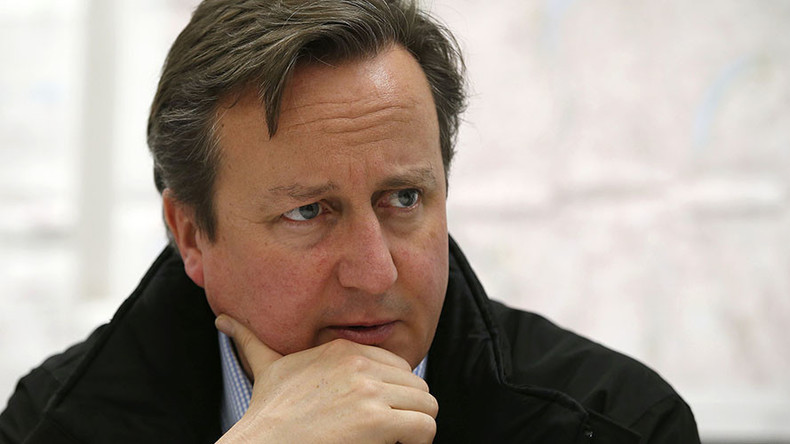 European Council President Donald Tusk has said leaders could reach a deal over Britain's place in the European Union (EU) by February, but warned Prime Minister David Cameron's immigration reform demands would prove challenging to meet.
Tusk, who is running negotiations with Britain, said European governments are willing to make compromises to keep the UK in the union.
However, European leaders have not reached a compromise on the issue of capping migrants' access to benefits in the UK.
The UK Independence Party (UKIP) said Tusk's latest announcement is evidence of the EU's unwillingness to make changes, and that the European Council president had "called Cameron's bluff."
In a letter to European leaders, Tusk wrote that negotiations with the UK "have made good progress."
"We ... have to overcome the substantial political differences that we still have on the issue of social benefits and free movement."
Tusk hopes that after next week's EU summit ,"We should be able to prepare a concrete proposal to be finally adopted in February."
However, Tusk said the request to cap EU migrants' state benefits was the "the most delicate" of Cameron's four demands. Many poorer EU states claim the reform would lead to illegal discrimination and the denial of fundamental rights for EU citizens.
Cameron has demanded key changes to Britain's relationship with the EU, including the right for Westminster to prohibit European migrants from accessing state benefits until they have worked in the UK for four years.
The PM believes this will reduce the "pull factors" for migrants entering Britain.
Work and Pensions Secretary Iain Duncan Smith stepped into the debate on Wednesday, claiming every EU nation privately wants to block migrants from claiming benefits when they first arrive.
Duncan Smith rejected Tusk's claim there is "no consensus" among EU leaders and demanded that if the EC president is looking for an alternative to the plans, he should simply "agree" with Britain and stop challenging the proposal.
"When I talk to ministers in Germany and France etc, I have yet to come across one person ... that doesn't actually agree that there is something fundamentally wrong with this system that means people can arrive in a different country and be eligible for benefits that they have never contributed towards or been involved in.
"And I think you'll find if you talk to the Dutch ministers and the Danish ministers that I've talked to and Germans, they are all actually in agreement.
"As usual, of course, the British will have to make the public case for this, but quietly behind closed doors I think every one of them thinks that this is an issue. It's an issue in Bavaria as much as it is an issue in Birmingham, ironically," he added.