G-string clad homeless ex-lawyer high on drugs thought woman was giant panda, court told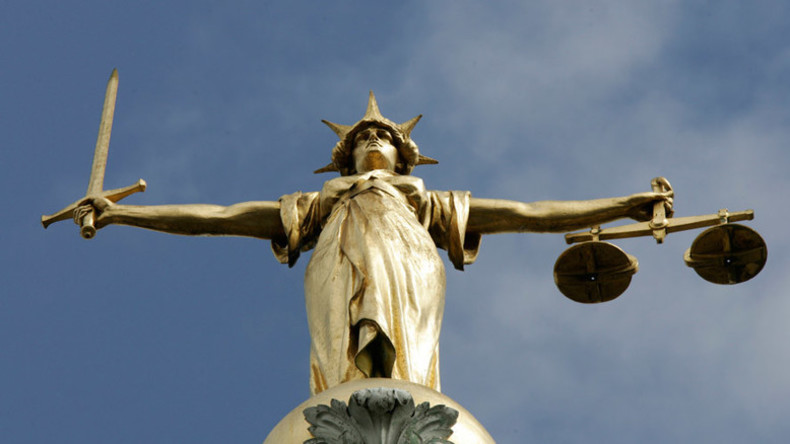 A homeless ex-lawyer who entered a woman's apartment while under the influence of crystal meth and crack cocaine dressed in a G-string and fishnet tights said he thought she was a giant panda, a court heard.
Desmond Moran, 53, told Southwark Crown Court he could not remember why he was wearing women's underwear when he entered the London flat in July.
The woman, whose identity is protected by law, said he screamed at Moran when he walked into her room where her children were sleeping.
"I woke up and I saw him there and he was just looking at us, I felt like he was looking at me even though the two kids were there."
"I said 'Who are you, what are you doing? What are you doing in my apartment?'
"When I first saw him I couldn't see much, I thought he had an apron on, he wasn't wearing trousers or a jacket, it was like a costume, and when he went to the window and turned around I could see his bottom – I think he had a G-string on," she added.
Jurors in court reportedly suppressed laughter as they were shown Moran's stockings and G-string.
Moran told the court he did not see the woman, or her children, but a giant panda bear.
"I honestly didn't see a woman on the bed, I didn't see any children in the bed, I honestly thought it was a big panda bear in the bed, that's what it looked like to me.
"I had taken some drugs but I am pretty certain that's what I saw, I didn't see any woman, I didn't see any kids."
He added that when the children screamed it did not sound like kids screaming, but rather like a tape recording of kids screaming.
Moran said he went to the woman's flat in search of a bed. He was later found in the basement of the building with a laptop and drug-related equipment.
The ex-lawyer could find no explanation for why he was wearing fishnet tights and a G-string.
"I could make surmises but I don't know. I think it was a reaction to the cocktail of drugs, I'm not trying to run away or hide from anything, I hold my hands up," he said.
The jury cleared Moran of trespassing with intent to commit a sexual offence after just 30 minutes' deliberation.