Crusades 2.0? Church backs use of armed force in Syria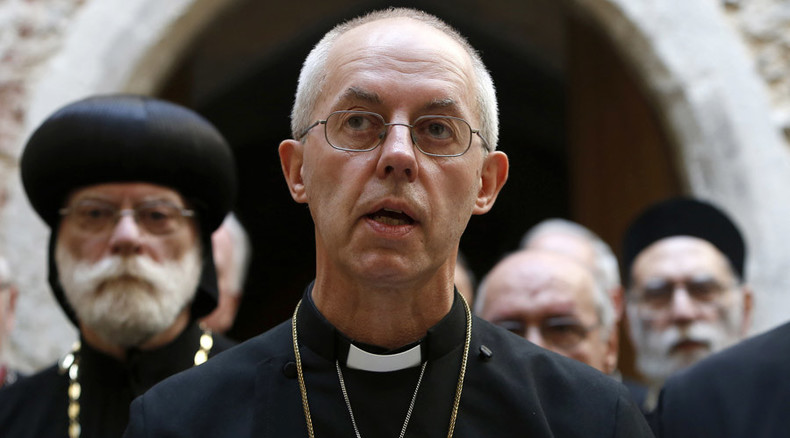 War in Syria may be necessary and the Church of England must back armed force if it helps refugees, according to Archbishop of Canterbury Justin Welby.
Welby told the Guardian that after debating the issue in London the Church is effectively committed to backing military action in Syria.
He said "the implications are enormous" and that action is now "almost inevitable" given the seriousness of the Syrian crisis.
The motion passed by the Church had specific remit to back armed force in the establishment of safe passage for refugees fleeing the region, a cause which Welby has been advocating for over a year.
The motion was proposed by Paul Butler, the bishop of Durham, in order "to work with international partners in Europe and elsewhere to help establish safe and legal routes to places of safety, including this country, for refugees who are vulnerable and at severe risk."
Welby said: "Let us support the motion, but do so utterly realistically about its implications."
The motion passed by 333 votes, none against and three abstentions. It called on the government to raise the number of refugees allowed to settle in the UK and "provide practical and sustainable resources and structures for the resettlement of vulnerable refugees."
In early November, Vincent Nichols, the Catholic archbishop of Westminster, said he acknowledged the government's initiative to bring Syrian refugees to the UK, but said "so much more needs to be done."
When addressing MPs and representatives from Catholic charities at a Caritas Social Action (CSAN) parliamentary reception, Nichols said: "Progress is slow, but the plight of refugees cannot wait."
"People's generosity, in my view, far outstrips the response of our government," he added.
You can share this story on social media: