Magic beans? Charity trains homeless as baristas amid London housing crisis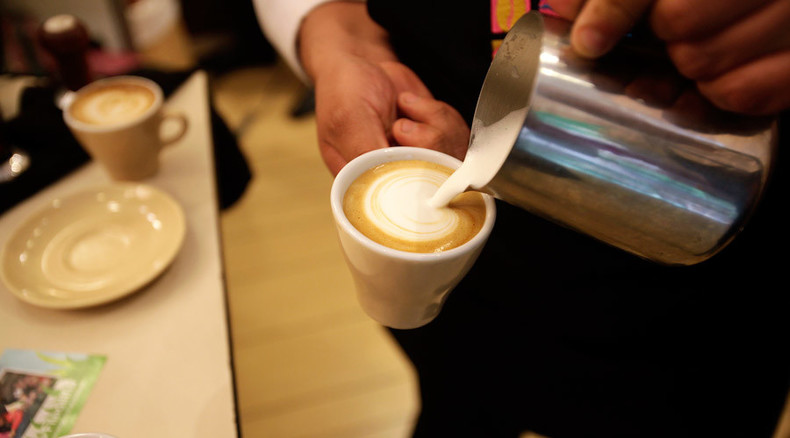 A new charity initiative to train homeless people as baristas has exposed the hypocrisy of London's economy.
Caffeine addicts in places like Barclays Bank can supposedly feel the rush of helping others when they buy from Change Please coffee carts.
The program pays the baristas-in-training a living wage of £9.40 per hour for six months and guarantees their rent, which can help them secure a place to live.
While the charity will help their employees find work at other premises once the six-month-long training program is over, they will likely have to join the insecure, low-wage workforce.
The average wage for baristas in the UK is only £6.56 per hour, according to Payscale.com. Nevertheless, one chain said it received 1,700 applications for just eight open barista jobs.
London is one of the most expensive cities in the world for housing with the average one-bedroom flat priced at £1,000 per month. The number of people sleeping rough in the UK rose by 37 percent in London between 2013 and 2014.
House hypocrisy
Initiatives like Change Please would be unnecessary if Londoners and the UK banks hosting these carts were more generous.
The UK could afford to house everyone if banks like Barclays did not avoid more than £1 billion in taxes or evict homeless activists from their vacant buildings.
An Ipsos MORI survey showed that the average London household donated just £268 per year in charitable donations – the equivalent of only two cups of coffee per week.
Although still lower than most of Europe, UK'coffee consumption has increased in recent years to 1.7 billion cups per year. The country currently has 18,000 coffee outlets expected to grow to 21,000 by 2020.