'You t**ts can f**k off': Scottish town welcomes everybody but ISIS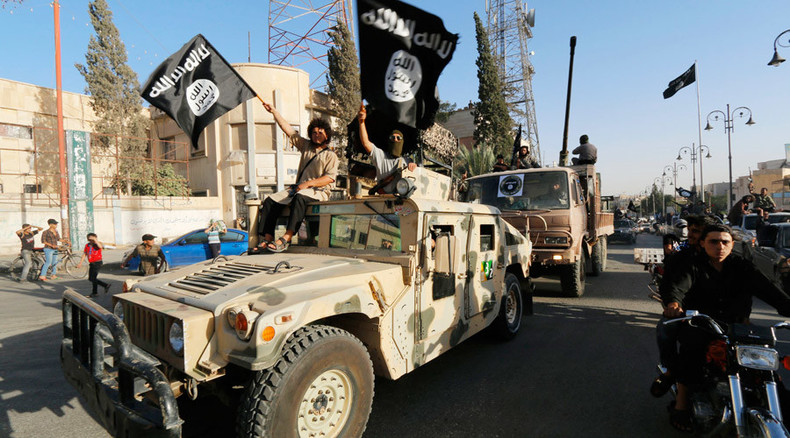 Someone from the Scottish town of Larkhall has been adjusting local signage to make sure Islamic State militants know they are not welcome.
Images of a sign on the outskirts of the South Lanarkshire town, which has been embellished to tell ISIS (IS, formerly ISIS/ISIL) militants to "f**k off," have been spreading on social media in the wake of the deadly Paris attacks.
An unknown person added a line below the customary "Welcome to Larkhall" sign to say: "Except Isis. You t**ts can f**k off."
Larkhall itself is no stranger to religious tension, having been dubbed one of Britain's most sectarian towns.
This is evidenced by the town's attitude to the color green, which is traditionally associated with Celtic football club, Catholicism and the Irish republican tradition.
Reports suggest that anti-Catholic sectarianism is so strong among the town's largely Protestant, Rangers-supporting population, that the local branch of fast food chain Subway is not colored in the brand's usual green, and the local pharmacy also reportedly changed its own color from green to red, white and blue in 2002.
Between 2004 and 2005, 205 green lights on local sets of traffic lights were smashed.