South terminal at London's Gatwick Airport evacuated over fire alarm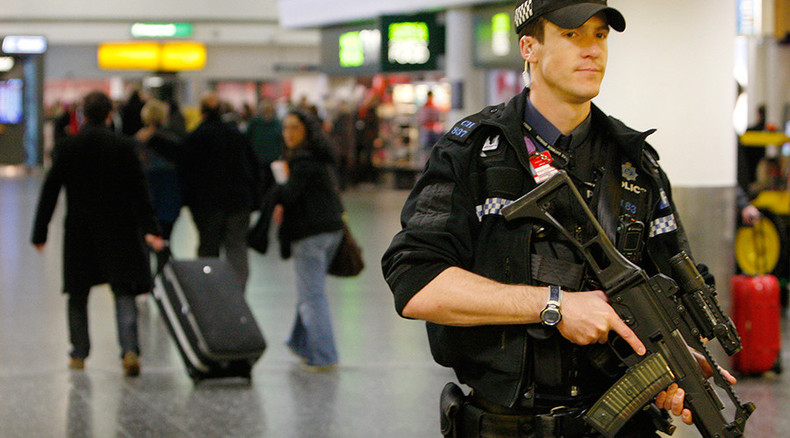 The south terminal of London's Gatwick Airport has been evacuated after a fire alarm went off. It is the second evacuation of the airport over the past week.
Airport authorities have apologized for the situation on Twitter, promising to sort things out shortly.
Apologies to those who had to leave the South Terminal departure lounge. This was due to a fire alarm. We hope to get things sorted soon!

— Gatwick Airport LGW (@Gatwick_Airport) November 22, 2015
The fire alarm comes just over a week after another incident caused an evacuation at Gatwick, the second largest air hub in the UK. On that occasion, the airport's north terminal was evacuated after a man was detained by police for acting "suspiciously" and leaving an item at the airport.
Fears of more terrorist atrocities have been mounting all over the world following the November 13 Paris attacks that left 130 people dead.
A couple of days ago, a plane flying from Warsaw to the Egyptian resort of Hurghada made an emergency landing at Bulgaria's Burgas airport following a bomb threat.
A day earlier, two Air France flights from Washington and Los Angeles, bound for Paris, were forced to divert to Halifax and Salt Lake City, respectively, after bomb threats.