Plane flying from Warsaw to Egypt's Hurghada makes emergency landing in Bulgaria after bomb threat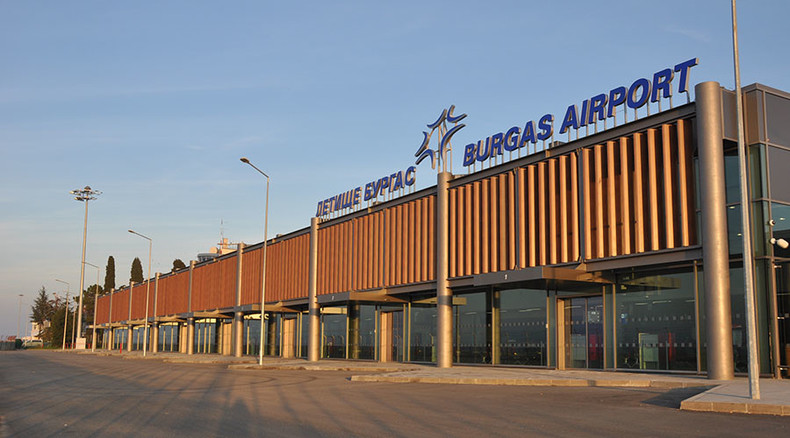 A plane flying from Warsaw, bound for the Egyptian resort of Hurghada, has been forced to make an emergency landing at Bulgaria's Burgas airport after a bomb threat.
The passenger jet was evacuated after landing, according to Bulgaria's Nova TV. According to Polish media, there were a total of 161 passengers onboard the plane. All are unharmed.
"The plane landed in Burgas at 05.48 a.m. (0348 GMT) after a request for flight number LLP8015 travelling from Warsaw to Hurghada to make an emergency landing, due to a report of the presence of explosives on board," the press officer said.
According to news website Rmf24.pl, which contacted one of the passengers, it has not been ruled out that the man who informed the crew about the bomb was drunk. "Already in the airport, the man joked what would be done to him if he had a bomb. We were locked on the plane for an hour, and at a certain moment the doors opened and anti-terrorist forces rushed onto the plane and started shouting in English: 'Where is the bomb, where is the bomb?' They asked us to raise our hands above our heads, then they grabbed the man. They ordered us out of the plane with our hands up, one by one, and to leave our belongings. Buses carried the plane's passengers to the airport," one passenger told Rmf24.pl.
READ MORE: Bomb threats force 2 Air France flights from US to Paris into emergency landings
The plane's captain decided immediately to make an emergency landing after learning of the bomb threat, which was made by a "64-year-old passenger, who is currently being questioned by authorities," the TV channel reports.
Small Planet Airlines later said in a statement that "The passenger later informed the crew that it was only a joke, but for the sake of security of all travelers, all security procedures had been launched."