Livingstone should resign over 'appalling' mental health jibe amid Trident review row, say MPs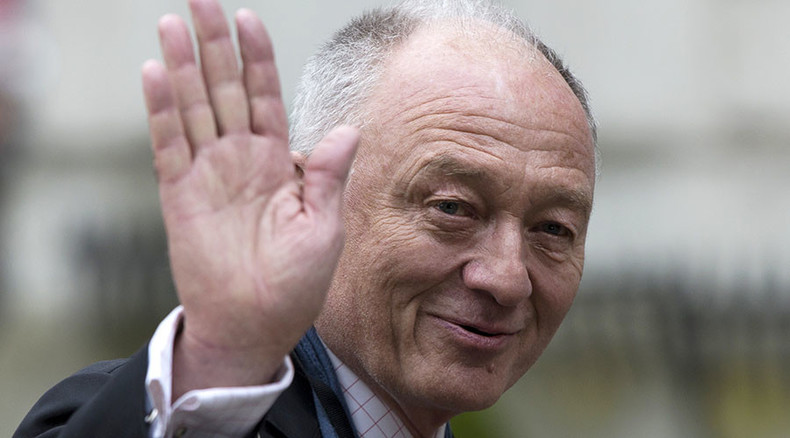 Ex-London Mayor Ken Livingstone has received calls to resign his committee position on Labour's defense review into the renewal of Britain's nuclear weapons program after saying an MP who criticized his appointment may "need psychiatric help."
The former London Mayor responded angrily to a wave of criticism of his appointment, telling Shadow Minister for Defence Kevan Jones, who has a history of depression, "He should see his GP."
Following heavy criticism, Livingstone expressed his apologies on Twitter, saying he was "unreservedly" sorry for the comments he made.
Earlier this morning Jones criticized Labour leader Jeremy Corbyn's decision to make Livingstone, a unilateralist, co-chair of the defense review, citing his lack of experience in the field. Jones, like Shadow Defence Secretary Maria Eagle and several shadow Cabinet members, support renewing Trident, while Corbyn is seeking to reverse Labour policy and scrap the £100 billion nuclear weapons system.
"I'm not sure Ken knows anything about defense. It will only damage our credibility amongst those that do and who care about defense," Jones said.
Livingstone, who was Mayor of London from 2000 to 2008, responded with a controversial outburst.
"I think he might need some psychiatric help. He's obviously very depressed and disturbed. He should pop off and see his GP before he makes these offensive comments," Livingstone told the Mirror.
He later told Sky News he had "no idea" Jones had suffered "psychiatric problems," but still refused to apologize.
Livingstone's comments were immediately condemned by senior Labour figures, including Shadow Minister for Mental Health Luciana Berger.
"Mr Livingstone's comments are simply unacceptable, and he should apologize without delay," she said in a statement.
"An individual's mental health should never be the excuse for insults, jibes or political point-scoring. These comments should be treated as seriously as racism or sexism. Any reasonable person should be appalled, and I trust Mr Livingstone will retract his words straight away.
"We all need to tackle stigma and prejudice in the area of mental health," she added.
Corbyn also issued a statement calling for Livingstone to apologize.
"Jeremy is incredibly concerned that people with mental health problems shouldn't be stigmatized.
"He has worked with Kevan in the past on this issue and is impressed by his bravery in speaking out on his own mental health issues. Ken should apologize to him straight away," the Labour leader added.
Livingstone's appointment to co-chair the party's defense review has reignited the party's civil war, with at least one senior figure allegedly considering resignation.
Labour figures have criticized Corbyn's decision to appoint his close ally as co-chair of the review due to his anti-Trident views and his lack of experience in defense policy.
Shadow Defence Secretary Maria Eagle is said to have been so angered by the decision she is considering quitting her frontbench role in the party, according to friends who spoke to the Telegraph.
Friends of Eagle told the paper she was especially angry because Corbyn did not mention the decision when they met last week to discuss the review.
"She feels it totally undermines her, it should have at least been someone who has some interest in defense. She feels like it's someone to keep an eye on the wee woman. She is thinking about quitting."
An aide to the Defence Secretary denied Eagle is considering resignation and insists she remains in charge of the review.