Top Gear producer sues Jeremy Clarkson for racial discrimination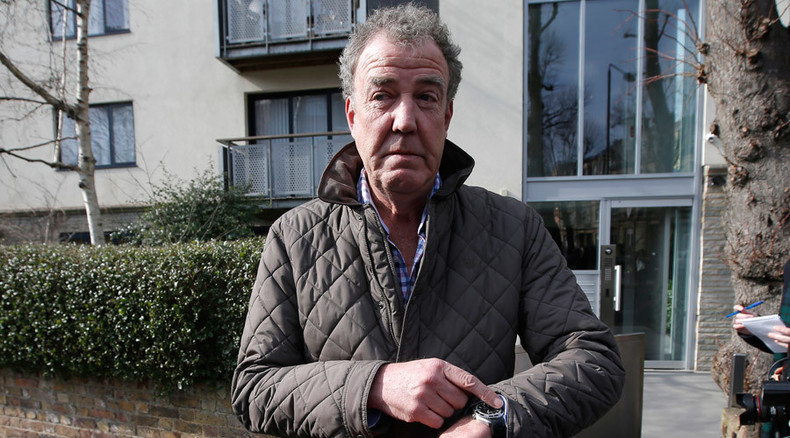 A senior BBC producer punched by Jeremy Clarkson during a fracas over hot food is suing the ex-Top Gear presenter and the BBC for racial discrimination.
Court records seen by Bloomberg show Oisin Tymon's lawyers and the BBC attended the Central London Employment Tribunal on Friday for a hearing about the legal action.
Clarkson, fired by the BBC after the incident, did not turn up.
Tymon was verbally and physically abused by the presenter at a North Yorkshire hotel in March after failing to serve Clarkson hot steak after filming.
An investigation led by BBC Scotland found Clarkson had subjected the experienced producer to a 30-second physical attack after the row.
In a statement, head of BBC Scotland Ken MacQuarrie confirmed Tymon was completely innocent.
After the unprovoked attack, which left him bleeding from a swollen lip, Tymon took himself to hospital.
Fans of the TV personality verbally abused Tymon on social media and blamed him for Clarkson's suspension.
"I wish people would leave Oisin alone because none of this was his fault," Clarkson told reporters in March.
Lawyers representing Tymon and Clarkson have declined to comment on the case.
The BBC is yet to release a statement.
A petition calling for the BBC to "bring back Clarkson" attracted over one million signatures. It was ignored by the broadcaster, however, and the BBC confirmed it would not be renewing Clarkson's contract.
Soon after the incident, Clarkson signed a contract for a new motoring show with Amazon Prime reported to be worth £10 million.