Britain to bolster effort to 'smash' people smuggling gangs – Cameron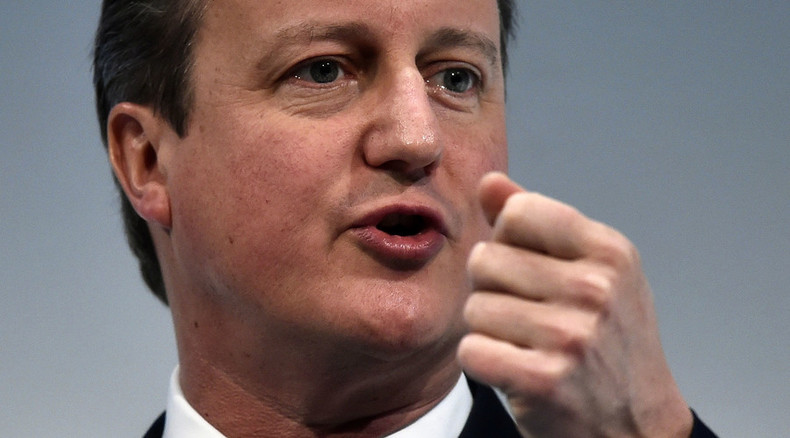 Britain's efforts to "smash" gangs that smuggle refugees and migrants across treacherous seas to Europe will be reinforced, Prime Minister David Cameron has announced as he prepares to attend a summit in Malta on tackling the issue.
Cameron will meet leaders from Europe and Africa in Malta on Wednesday to discuss the ongoing migrant crisis. The aim is to instigate new cooperative measures to prevent more deaths.
Cameron said the UK would commit an extra £44 million to its Organised Immigration Crime (OIC) taskforce until 2020, and ensure it is also given extra resources.
"While we must continue to do all we can to help those fleeing fear and persecution, we must also continue our efforts to break the link between setting off in a boat and achieving settlement in Europe," he said.
Read more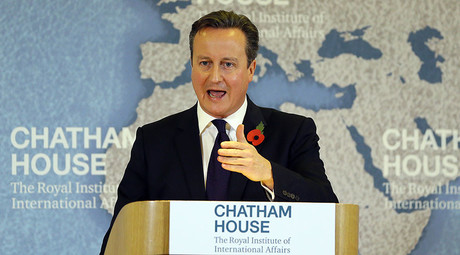 "So as part of our comprehensive approach, it is absolutely right that we ensure this dedicated law enforcement team has the resources it needs to smash these human trafficking gangs and protect the UK from this threat."
The taskforce will be expanded from 90 to more than 100, and will operate in the UK and 10 other countries in North, West and East Africa, Cameron said. It currently comprises officers from the National Crime Agency, Border Force, Immigration Enforcement and Crown Prosecution Service.
It was set up in June to tackle criminal gangs that offer refugees and migrants passage across the Mediterranean, often for large sums of money.
During his trip to Malta, Cameron will also visit the Royal Navy ship HMS Bulwark to thank her crew and the crew of two other British vessels, who saved 8,000 lives during rescue operations in the summer.
The Malta summit comes after EU figures revealed the scale of the ongoing crisis. The latest data shows that more than one million illegal border crossings have been made into Europe since January.
Amnesty International said it is imperative for Cameron to use the summit to promote safe routes of passage as wintery weather sets in.
Steve Symonds, Amnesty UK's refugee expert, said: "David Cameron should be leading by example here, but while the government has committed to resettle, over five years, 20,000 refugees from camps on Syria's borders, what we've had from the UK so far has been overwhelmingly focused on keeping people out. This policy is undermining efforts to secure greater cooperation among countries more affected than the UK.
"Unless governments work together to address the refugee crisis, and with winter fast approaching, the crisis is going to get even worse."
Cameron's willingness to plough money and resources into the European crisis comes just a day after he said he would consider scrapping his controversial plan to place EU migrants under a four-year benefit ban.
He revealed his views on migrant welfare while outlining his demands for a renegotiated agreement of Britain's membership of the EU.
The volte face on his election manifesto pledge was criticized by Euroskeptic MPs, who said he had missed an opportunity to drastically reform the UK's relationship with Europe.