US neo-Nazi banned from entering UK over anti-Semitic remarks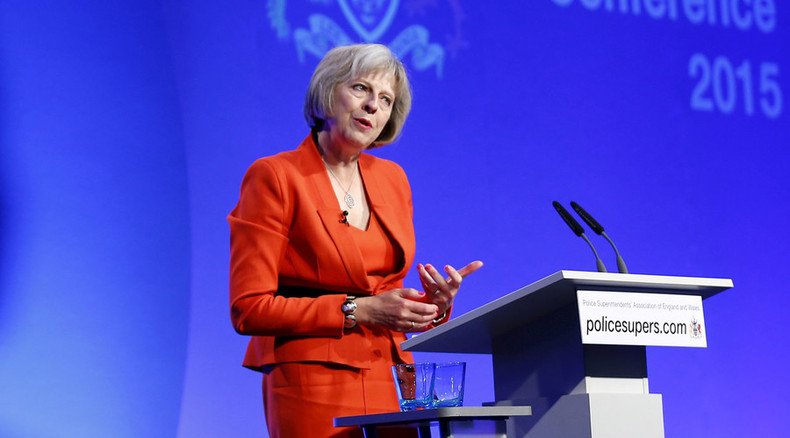 An American ultranationalist who has previously promoted racial segregation has been banned from entering the UK by Home Secretary Theresa May over allegations of anti-Semitic remarks.
The Home Secretary sent a letter to Matthew Heimbach, president of the Traditional Youth Network, saying his "presence [in the UK] would not be conducive to public good."
Heimbach has previously been called the "face of a new generation of white nationalists" by the Southern Poverty Law Centre and frequently posts racist messages on social media.
The 25-year-old posted a copy of the letter on Twitter with the caption: "I am now banned from England for being a nationalist while 10ks of radical Muslims are welcomed. #EnglandYoureDrunk."
May's letter says Heimbach's behavior is unacceptable and fosters hatred.
"After careful consideration, on 30 October 2015, she personally directed that you should be excluded from the UK on the grounds that your presence here would not be conducive to the public good," it reads.
"The Home Secretary has reached this decision because you have brought yourself within the scope of the list of unacceptable behavior by making statements that may foster hatred which might lead to inter-community violence in the UK."
Community Security Trust, a Jewish charity that alerted the Home Office to Heimbach's extremism, welcomed May's decision to exclude him.
"Heimbach's extremism and anti-Semitism is clear-cut," a spokesman said. "We thank the Home Office for having heard our concerns and for their decision in this case."
Anti-racism group Hope Not Hate confirmed to the Guardian that Heimbach was on a trip to meet far-right activists in the UK. He was planning on attending a private lunch in Southport.
"We are conscious that there is a concerted effort by some people to build a new far-right movement directing their hatreds back towards the Jewish community," Matthew Collins, from the group, said.
"His presence would have been seen as some kind of moral victory by such people. We ask the government to remain ever vigilant."
A Home Office spokesman explained May's decision to exclude the man.
"The Home Secretary has the power to exclude an individual if she considers that his or her presence in the UK is not conducive to the public good or if their exclusion is justified on public policy grounds.
"Coming to the UK is a privilege and one that we refuse to extend to those who seek to subvert the shared values of our society.
"This Home Secretary has excluded more foreign nationals on thegrounds of unacceptable behavior than any before her."
You can share this story on social media: