Anti-Muslim hate crime to be treated as seriously as anti-Semitism – Cameron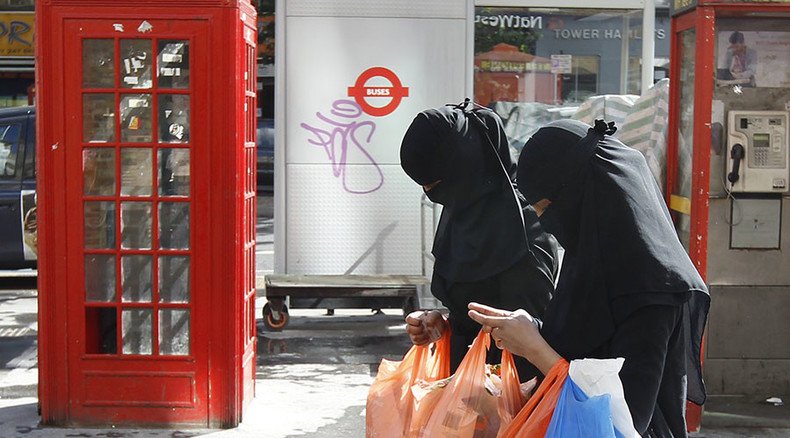 Prime Minister David Cameron will tell police forces in England and Wales to record anti-Muslim hate crimes separately and treat them as seriously as anti-Semitic attacks. The move comes amid rising incidents of Islamophobia.
New funding to boost security at religious buildings, including mosques, will also be announced.
The policy move on Tuesday is designed to reassure Muslim communities that the government's counter-extremism strategy will be balanced, amid fears that the measures alienate them.
Cameron will make the announcement at the first meeting of his new Community Engagement Forum, which will meet to discuss the government's counter-extremism strategy, due to be published next month.
Islamophobic crime in London jumped by 70 percent in the year up to July, according to official statistics from the Metropolitan Police, one of the few forces to record anti-Muslim hate crime.
Anti-Muslim hate crimes in other parts of the UK are currently monitored by Tell MAMA, an unofficial recorder of Islamophobia in the UK that relies on victims logging incidents online or over the phone.
Speaking ahead of the announcement, Cameron said he wanted to show Muslim communities support.
"I want to build a national coalition to challenge and speak out against extremists and the poison they peddle.
"I want British Muslims to know we will back them to stand against those who spread hate and to counter the narrative which says Muslims do not feel British."
"And I want police to take more action against those who persecute others simply because of their religion," he added.
After much work supporting victims of anti-#Muslim hate & monitoring it, our voices have been heard by the PM on forces uniformly recording

— TellMAMAUK (@TellMamaUK) October 13, 2015
The PM has been criticized for failing to engage with British Muslims about his counter-extremism policies.
Criminologist Imran Awan has argued policies such as Prevent – which seeks to stop young Muslims becoming radicalized in schools and universities – risks alienating the Muslim community.
A separate study by Awan revealed on Tuesday that a Muslim woman was showered in alcohol on a train as passengers silently looked on.
Awan said the research revealed Muslims, particularly women, receive little support from the wider public.
"This research reveals worrying levels of fear and intimidation experienced by many Muslims, compounded by a lack of support from the wider public when facing physical threats in the real world and an absence of tough action from social media platforms at the abuse people are receiving online.
"Participants argued that anti-Muslim hate must be challenged from within Muslim communities – too often reluctant to report abuse or attacks – and that the public should intervene and assist victims of anti-Muslim hate where possible."
'Deplorable act'
Home Secretary Theresa May said the move would help build trust with communities.
"Hate crime has no place in Britain and I am determined to make further progress to ensure we can eradicate this deplorable act.
"Working with police to provide a breakdown in religious-based hate crime data will help forces to build community trust, target their resources and enable the public to hold them to account," she added.
May came under attack last week after making a controversial speech at Conservative Party Conference in which she claimed mass immigration to the UK threatens social cohesion and forces thousands out of work.
Even Tories criticized the inflammatory rhetoric, with former cabinet minister Ken Clarke calling the speech "all wrong."
You can share this story on social media: