Corbyn faces first leadership test at ballot box in Oldham by-election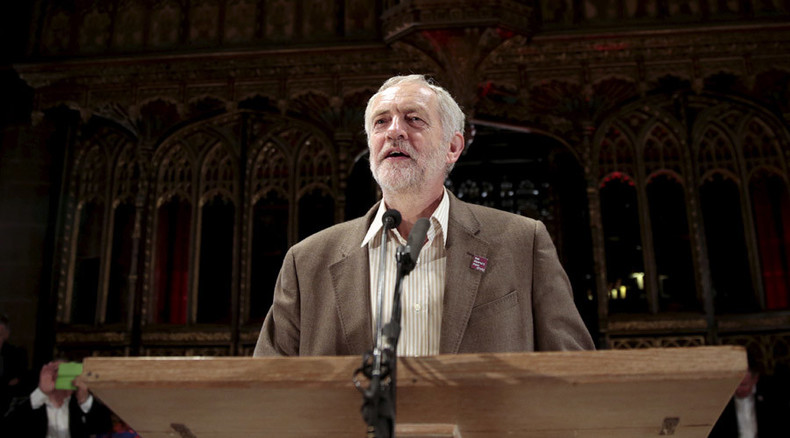 Jeremy Corbyn will soon fight his first by-election battle in the Oldham constituency as Labour leader, a contest triggered by the death of left-wing ally Michael Meacher MP. The candidate selection process has already provoked tension.
Following Meacher's death, forces inside and outside the Labour Party have begun jostling for position ahead of the contest for the Labour safe seat.
One potential Labour candidate, who recently attacked Corbyn's leadership, has been blocked from running by trade unionists, according to reports.
Kate Godfrey, who ran as a candidate in 2015 but failed to win a seat, publicly criticized Corbyn's appointment of Seamus Milne as his media adviser, branding the ex-Guardian political editor a former Stalinist and an apologist for terrorism.
The Telegraph claimed on Monday that Labour's three-person National Executive Committee selection panel had not put Godfrey forward as a candidate.
The paper also cited an anonymous source as saying "she was vetoed by the unions" and had been "quite critical of the party."
UKIP leader Nigel Farage has also set his sights on the northern English constituency and seems determined to create tension around immigration.
Farage said he would seize on "rapid demographic change" and would try to undercut Corbyn by appealing to "patriotic, old Labour, working-class voters."
Farage seems determined to raise doubts over Corbyn's loyalty to the nation.
READ MORE: Veteran left-wing Labour MP dies, forcing 1st by-election challenge for Corbyn

"Is he seen to be for them? For the country?" the UKIP leader asked. "And is he prepared to lift a finger to deal with the issue of immigration, because this constituency has been through very rapid demographic change in the last few years."
Corbyn ally Kate Phillips MP was quick to point out that playing on racial tensions is a tactic of the "far-right."
Speaking to the Morning Star, she challenged Farage: "If you want to talk about tests in leadership, will you stand down if you don't win in Oldham?"