Veteran left-wing Labour MP dies, forcing 1st by-election challenge for Corbyn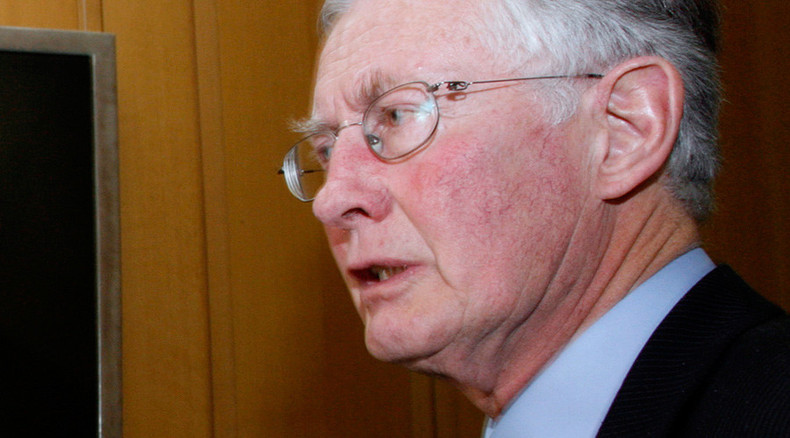 Prominent Jeremy Corbyn supporter Michael Meacher MP has died at the age of 75, forcing the first by-election test for the new Labour leader.
The veteran Labour MP for Oldham West and Royton died after a "short illness," his office manager told the Oldham Evening Chonicle on Wednesday. Colleagues within the Labour Party offered their condolences to the former shadow cabinet minister on Twitter.
According to parliamentary rules, a by-election will be held in Meacher's constituency in the next few weeks to replace the late MP in the House of Commons.
In May's general election, Meacher, who had been an MP since 1970, won the seat with a large majority of 14,738. A member of the small Socialist Campaign group in parliament, he was one of the first MPs to nominate Corbyn for the leadership this summer.
Corbyn may seek to back another left-winger as the by-election candidate in the constituency, which has returned a Labour MP in every election since the seat's creation in 1997.
Critics would interpret a Labour failure to maintain or improve Meacher's majority as a setback for Corbyn's fledgling leadership.
Meacher increased his majority by nearly 10 percent in Oldham in the last election, gaining 54.8 percent of the total vote. The UK Independence Party, which came second, gained 20.6 percent.
The former Environment Minister under Tony Blair was first elected in Oldham West in 1970 and held the seat up until its abolition in 1992, when it was replaced with Oldham West and Royton.
A strong critic of austerity, Meacher was one of 36 MPs to nominate Jeremy Corbyn for the Labour leadership.
In a letter to the Guardian in August, Meacher celebrated Corbyn's election to leader of the Labour Party, writing: "Anti-austerity is that radical change, and Jeremy Corbyn is that leader who represents it."
Meacher left the front bench in a June 2003 reshuffle after a major disagreement with Tony Blair over the Iraq war and the government's policy on genetically modified (GM) food.
Although Meacher voted for the invasion of Iraq, he soon changed his mind on the issue and described Blair's case for the war as a "fantasy."
"I believed what the intelligence services and the government were saying," Meacher told BBC News Online in July 2003.
"Tony Blair made speeches in which he said that with great categorical certainty, and who am I to disbelieve that?"
He added: "The ostensible reason for going to war, the public reason, has turned out to be uncertain, unreal, fantasy – and we're still not absolutely sure what the intelligence services actually did say."
Speaker John Bercow will make a statement on Meacher's death in the House of Commons on Thursday.
In a statement on Wednesday afternoon, Corbyn described Meacher as a "valued friend."
"Early this year after the general election Michael was one of those who urged me to stand in the leadership election and gave huge support, both with his nomination, advice and public endorsement of our campaign," he said.
"He was a valued friend and commentator utterly committed to democracy in our party and movement, as well as in the wider community. His contributions on social justice, equality, environment and economic policy showed a man of enormous breath and intellectual vision.
"I was very sad and very shocked at hearing of his death earlier today and my sympathies and condolences go to his family, his many friends and admirers who all realize that in Michael we have lost a good man of fundamental decency who exemplified the very best socialist and labour traditions of this country," Corbyn added.