'World should know truth': Shaker Aamer facing hard task reintegrating after 14yrs in Gitmo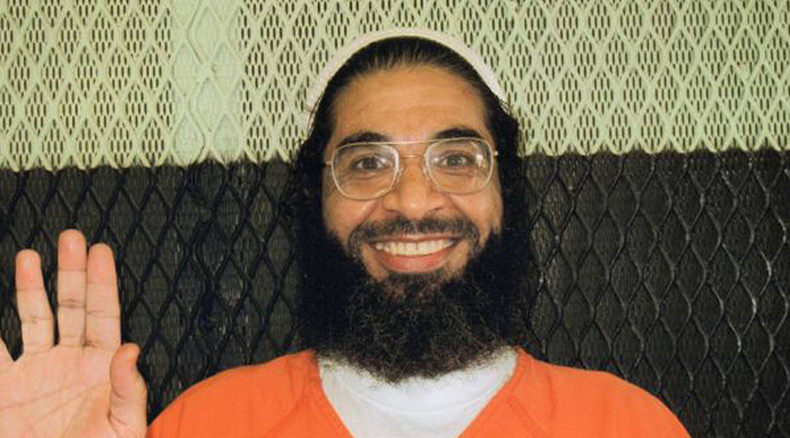 After spending 14 years at the Guantanamo Bay camp, the last British inmate, Shaker Aamer will have a difficult task reintegrating into society. Besides his family and health, the only thing Aamer cares about is spreading the truth about what he had gone through.
Aamer, 46, was repatriated to the UK on Friday, after spending years in the American military prison in Cuba with no charges ever having been pressed – and no chance of getting any compensation. But getting reparations is not something that Aamer is looking for, his lawyer Clive Stafford Smith explained to RT.
READ MORE: Aamer repatriation: 'Arrangements will be put in place' to ensure public safety, says UK govt
"You got to remember that the overwhelming majority of people who have been held for many years without trial in Guantanamo Bay by the United States received not one penny of compensation. And Shaker will never receive a single penny of compensation from the United State for everything that he has gone through," Smith said.
"Shaker's interest is one thing and one thing only – beyond his family and his health – and that is that the world should know the truth. He does not want to prosecute people, he does not want to persecute people, he simply wants people to know what happened to him, the torture he went through. And he hopes that other people can avoid going through that themselves."
Aamer's former prison mate, Moazaam Begg, told RT that following his initial recovery period he be able to come public and speak about the things he gone through over the past 14 years.
RT:How do you feel that now Shaker Aamer has been released?
Moazaam Begg: I'm delighted. I'm happy that he has been released. It is something that I myself and numerous other people in the country, not least of which are Shaker's family, his lawyers, his campaigners having fighting for it for the last 14 years. I'm overjoyed. I can't wait to speak to him or to see him.
But in the meantime I think he needs his privacy. We need to respect that privacy and that of his family. And hopefully once he has begun his process of recovery, he is given that space to be able to come and speak about those things that he witnessed for the past 14 years.
RT:And about that recovery, what do you think is in store for him? I mean you know more than most what it is like to come home after an extended absence.
MB: Although I have gone through it for three years, I feel almost unqualified in comparison to Shaker. He was held for 14 years. I can only begin to imagine what that must mean. Essentially I know having met his children, and seen them grow up over the years, those babies in arms, or in one case the child that was born after Shaker was taken into custody are now adults. They are young adults. They are all in their teens. They are at university and college and so forth. How Shaker is going to reconnect with them is going to be a task in itself. How he is going to be a father and could be a husband again is going to be a process of relearning. How he is going to be reintegrated in the society after being in cells that measured eight foot by six foot, being shouted at and screamed at, and having guns pointed at him regularly to a place where he can walk the streets normally is again going to be a process that requires transfer and not simply being thrown at the deep end.
RT:And you of course know Shaker himself, you were incarcerated together – what did you learn about him during your time together?
MB: Shaker Aamer, as one of the commanders in Guantanamo at the time, Colonel Bumgarner, described: when he walked with Shaker into the blocks when the other prisoners have not seen him for almost a year when he had been in solitary confinement, he said it was like walking on stage with Bon Jovi, with all the screams and the shouts of love and affection that people were pouring on Shaker. So he was a loved prisoner. And the reason why he is loved is because he fights for the rights of the others even to his own detriment. His detractors, the other guards, and other commanders there would say of him that, 'though we don't agree with him, we have a great deal of respect for him.'
He has earned all sort of accolade over there from the prisoners and the guards. One sort of name he has been given is the 'professor' because he is so intelligent; another is 'the loved person from Medina', because he is originally from the city of Medina, which all Muslims want to visit and love. So there are numerous qualities about him, but the most well-known quality about Shaker, is fighting for the rights of the other prisoners.