Police arrest second teen over TalkTalk hack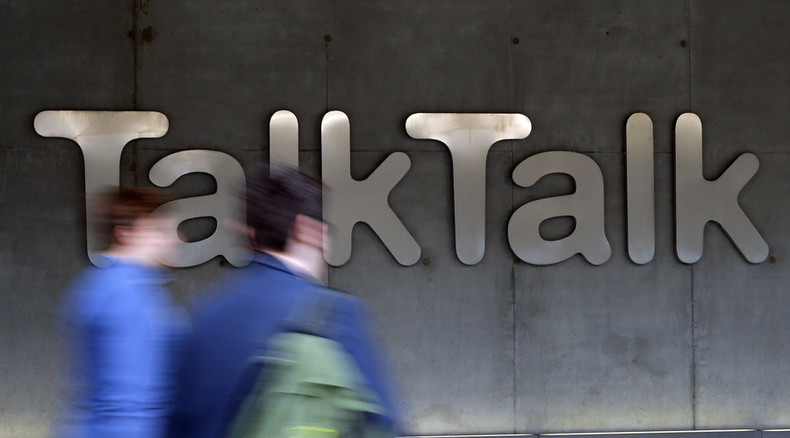 UK authorities have arrested a 16-year-old boy from Feltham in West London in connection with the alleged TalkTalk data hack, which exposed bank details of approximately four million customers, it was revealed on Friday morning.
It is the second arrest made in connection with the data theft. A 15-year-old boy from Northern Ireland was detained on "suspicion of Computer Misuse Act Offences" on Tuesday.
The attack, thought to have taken place on October 21, left millions of customers wondering whether they had been affected by the hacks. TalkTalk admitted it didn't know how many customers' details had been accessed.
A former detective suggested at the time it may be the work of Islamic extremists.
In a statement last week, the telecommunications company said there is a chance personal data including credit card details, email addresses, names, telephone numbers and dates of birth have been accessed by hackers.
This is the third cyber-attack to hit the firm in the past 12 months.
TalkTalk has confessed "not all of the data was encrypted" but it believes its systems are "as secure as they could be."
The probe into the cyber-attack so far has revealed that sensitive financial information was "protected" at the time of the intrusion, the company announced on Monday, playing down the threat.
"Bank account numbers and sort codes (as you would find printed on a check) may have been accessed. But without more information, criminals can't use these to take money from your bank account. Even then, the chances are very small indeed," TalkTalk said in a statement.
The 15-year-old was taken into custody at a County Antrim police station on Tuesday where he was questioned. Authorities are continuing their search for the alleged hacker's address as the investigation into the telecom company's website hack goes on.
Police have not released any further details about the 16-year-old arrested on Friday.