2,000 Britons issued with death threat notices in 3yrs – police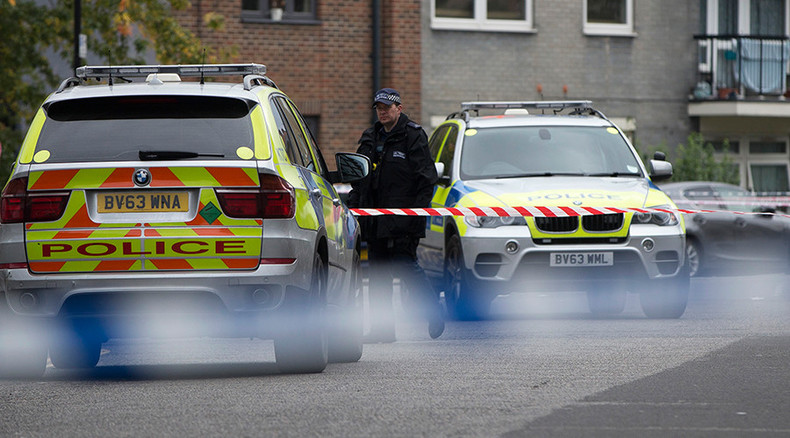 More than 1,900 people in Britain have been issued with "threat to life" notices by police in the last three years, new figures reveal.
The so-called Osman warning notes, named after a high profile case, are issued when police have reason to believe someone's life is in immediate danger.
According to the figures from 27 forces released under Freedom of Information, at least 1,948 threat notices have been issued since 2012. Subjects included men and women age 17-74.
The number of warnings issued is expected to be higher in Greater Manchester, the West Midlands and Merseyside.
Police in Scotland sent out 210 notices last year, while the Metropolitan Police said it issued 207 between 2012 and 2014.
Between 2012 and 2014, Nottinghamshire police issued 248 Osman warnings, South Wales police sent out 97 and Kent police sent out 117.
Men and women aged between 17 and 74 were among the 82 people issued threat to life notices in Bedfordshire from 2012 to August this year.
Meanwhile in Durham, a boy and girl under the age of 18 were sent a threat to life notice between 2012 and 2014.
Len Gridly from Essex said he received a warning note from police after receiving a death threat.
"The police sent me a letter and sent someone over to check the safety of my property," he told the Guardian.
"When you receive something like that, it puts more things in your mind. You're a bit more aware and safety conscious."
The National Police Chiefs' Council (NPCC) said the warning notes have been effective in protecting people.
"Osman warnings are one of a number of options that police forces can use to deal with a situation when there is a threat to an individual's life," an NPCC spokesman said.
"The police response will always need to be proportionate and will be relevant to the unique factors of any specific threat situation under consideration, taking into account all available information including the level of the threat and how imminent it is.
"Osman warnings have proved highly effective in the overwhelming majority of cases. When an individual is issued with an Osman warning, other steps may also be taken by the police to support that person and to deal with other aspects of the threat situation.
"Most protective steps will require the cooperation of the person under threat, but the police response will need to vary on a case-by-case basis and for obvious reasons, relating primarily to the safety of such people, it would be inappropriate to disclose any such tactics or to speculate on a 'typical' situation."