MI5 drone secrecy wrecks multi-million-pound terror case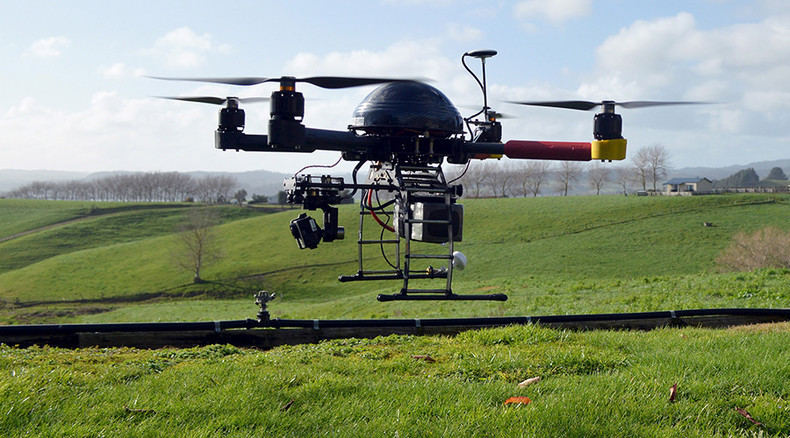 Spy's refusal to allow secret drone information into the public domain has caused a Northern Ireland terrorism case, which cost millions of pounds and the efforts of over 40 agents and 30 undercover cops, to collapse.
Northern Irish brothers Paul and Damien Duffy and a cousin, Shane Duffy, had been charged in 2012 with terror-related offences including conspiracy to murder police officers. They were to be tried in late 2015.
However, it has emerged the trio was acquitted on Thursday after the Public Prosecution Service (PPS) refused to make certain details about a vehicle tracking device used in the operation known to the defendants, as opposed to an expert representing the defendants who had signed a non-disclosure agreement.
"While the judge accepted the prosecution submissions in relation to the sensitivity of the information he ruled that a fair trial could only be achieved if disclosure was made both to the defense expert and the defendants personally," a PPS spokesman told the International Business Times.
"The prosecution were unable to comply with the judge's order and in those circumstances could not rely upon the tracking evidence," the spokesperson added.
The case also made use of an "aerial platform footage" – or drone – as well as surveillance footage from helicopters, audio surveillance and GPS tracking technology.
READ MORE: Provisional IRA still operating in 'much reduced form' – report

The case is estimated to have cost in excess of a million pounds and required the work of 44 spies and 35 undercover police officers.
The Duffy's legal team has said an urgent review must be undertaken into similar cases, a move which could leave the UK vulnerable to further legal cases.