Legal highs ban is dangerous, 'unworkable' – experts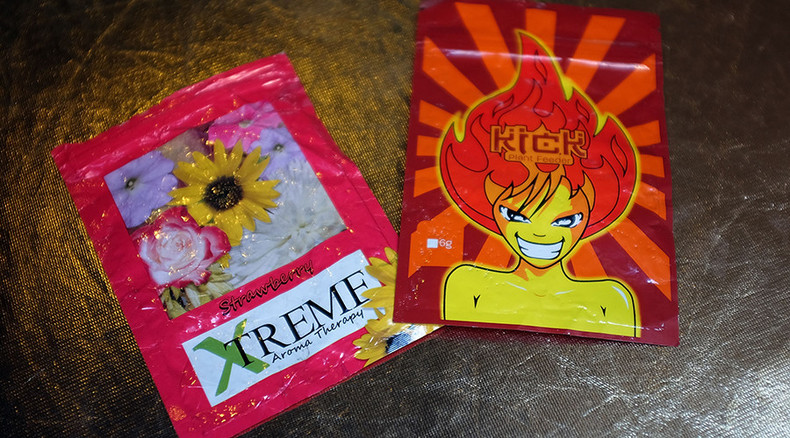 Drug law experts warn the government's new blanket ban on so-called 'legal highs' will put lives at risk. Prosecutions would also be difficult to secure, they argue.
Leading academics told the Home Affairs Committee the ban had created an "unworkable task," as medical experts are unable to keep up with the continually-evolving drugs.
MPs also heard the ban could put lives at risk, as it could increase the risk of sexually transmitted diseases by forcing users of legal party drugs known as 'poppers' to use illegal drug dealers.
The committee has criticized MPs for rushing the legislation through Parliament amid doubts over whether it could actually work.
Criminal law lecturer Amber Marks told the Home Affairs Committee that a blanket ban of legal highs would prove "unworkable."
"Prosecuting would be a difficult and unworkable task, as little or no evidence is available regarding [the substances'] pharmacological activities in vivo in humans and expert witnesses may be reluctant to extrapolate data from animal models, in silico or in vitro studies," she said.
Police in Scotland also criticized the move, telling MPs it would place a huge strain on resources.
"It is clear that any successful prosecution will be dependent on the evidence of a suitably qualified medical expert who has experience relative to the specific substance(s) which would form the basis of the case," Assistant Chief Constable Ruaraidh Nicolson told the committee.
"Given that the substances continually evolve it can be anticipated that the knowledge base would take a considerable amount of time to generate.
"Furthermore, every case that involved NPS offences would require the suitably qualified medical expert to provide their evidence in court, which would no doubt incur a substantial financial cost in order to secure their services," he added.
Sensible recommendation from the Home Affairs Committee on Poppers but let's see what this bonkers Gov does.

— Prof. Chris Ashford (@lawandsexuality) October 23, 2015
A group of academics also criticized the bill for criminalizing non-harmful substances simply on the basis of them being psychoactive.
The National AIDS Trust told MPs that a ban on poppers – popular among gay men – could lead to an increase in sexually-transmitted diseases, as users turn to illegal drug dealers.
The drug itself, officially known as alkyl nitrites, would no longer be regulated and could become unsafe as a result.
MPs are urging the government to reverse its plans to ban poppers and to consult further with stakeholders, describing the speed at which ministers introduced the bill as "regrettable."
"The speed at which the government has brought forward this legislation, without any consultation on the specific detail of the Bill, has resulted in some weaknesses in the legislation," the committee said.
"To be effective, it is essential that the government draws more extensively on the experience and expertise of key stakeholders. That is what they are there for.
"Even at this late stage, the government must consult with stakeholders," MPs added.