Workers' party? Hammond defends contractor over sacking of cleaners who asked for pay raise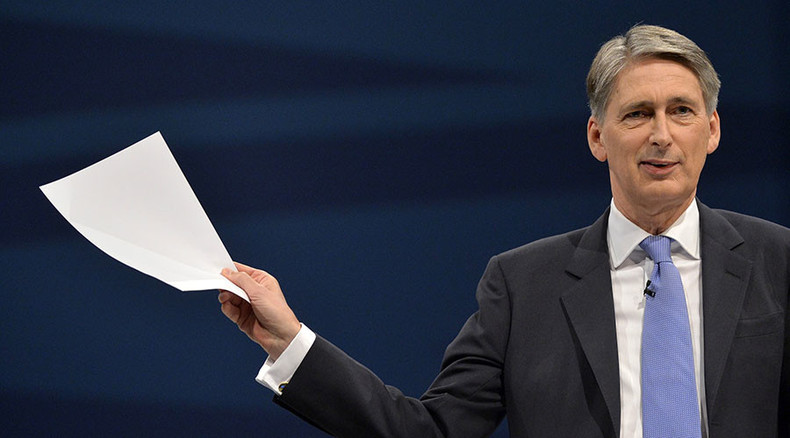 Foreign Secretary Philip Hammond has defended a cleaning company over its treatment of staff who face disciplinary action after asking the minister for a pay rise.
Hammond claimed in the House of Commons that he had received assurances from private contractor Interserve that workers were not punished or made redundant as a result of their complaint.
The minister refused to comment on whether his department would increase wages for cleaners, who are currently paid slightly over the national minimum wage.
Hammond came under pressure from Labour on Monday, who demanded an investigation into the "extraordinary" treatment of 14 cleaners at the Foreign & Commonwealth Office in London.
It emerged on Monday that cleaning staff sent a letter to Hammond in July, in which they discussed how their £7.05 ($10.90) per hour pay rate was £2.05 below the London Living Wage – set by the Greater London Authority – and not enough to live on.
Managers at Interserve summoned the 14 workers to individual meetings and accused them of "bringing the contract into disrepute." A copy of the letter was used as evidence.
Three cleaners, including union organizer Katy Rojas, 44, have since been made redundant, while the remaining 11 workers are under investigation by the company.
When Shadow Foreign Secretary Hilary Benn raised the case with Hammond in parliament on Tuesday, Hammond said he had investigated the issue.
"I have investigated this matter ... I have confirmation from Interserve that although a review meeting was held, no disciplinary action was taken against any cleaners as a result of writing that letter," Hammond told MPs.
"It has also been reported that some of the people involved in writing that letter were subject to redundancies necessary because the Foreign Office is surrendering the Old Admiralty Building ... He will be pleased to know all redundancies were carried out in consultation with the PCS union."
A spokesman for the Public and Commercial Services (PCS) union rejected Hammond's claim, insisting it had not agreed to the three redundancies.
"We proposed alternatives to Interserve such as redeployment, which the company rejected," he said.
"Cleaners in government buildings are hideously underpaid by private contractors, and bullying and intimidation are rife, and ministers and senior officials have turned a blind eye for far too long," the union spokesman said.
"If any company is found to have victimized staff for exercising their rights to ask for better pay and working conditions, they should be stripped of their contract."
Rojas, a union organizer from Ecuador, told the Guardian it was not a crime to ask for higher pay.
"It is not a crime to ask for better wages for me and my workmates. What they pay is not enough for any of the people who work hard. Cleaning is horrible and hard work. No one should be treated like a criminal and made redundant because I spoke out for me and my workmates," she said.