Syrian refugees could cost £23k each in first year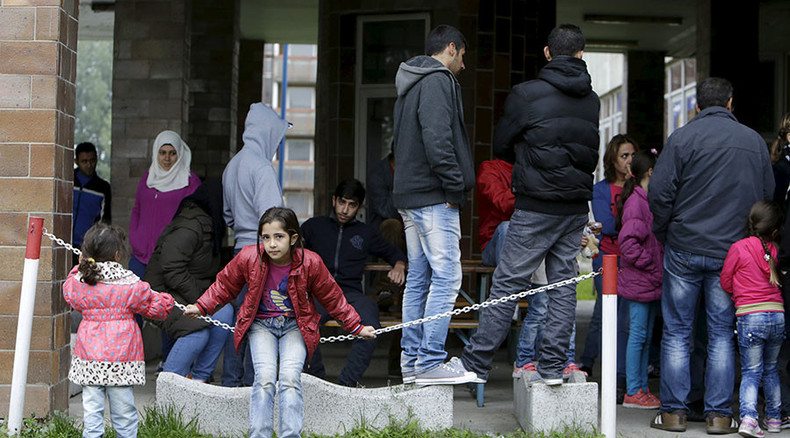 Each Syrian refugee selected to be relocated in the UK will cost the government up to £23,420 during their first year in the country, new figures suggest.
Documents from an Essex local authority, seen by the BBC, show that if a refugee is not in work, they are entitled to the full £23,240 in benefits, or £10,720 if they are in work.
The British government has pledged to take in 20,000 Syrian refugees by 2020. Critics have branded this "too little, too late," as more than 11 million people have been forced to flee their homes during the bloody civil war.
The government has also given £1 billion worth of aid to Syria to help displaced people living in camps, as well as £100 million to charities.
However, councils are concerned government funding will not cover the costs incurred resettling refugees.
It will cost around £10,720 to take in a refugee under the age of three, while youths between the age of five and 18 will cost approximately £16,220, the document suggests. The government will fund £12,700 per refugee for benefits and £2,200 for medical costs, as well as giving each local council £8,520 for each individual they take in.
The Home Office says the full cost of resettling a refugee will be covered by the government under the UN's Vulnerable Persons Relocation (VPR) scheme. But Thurrock Council leader John Kent said the government may only give councils 60 percent of the requisite funding.
"There are significant costs attached to caring for unaccompanied children. Currently the government only funds 60 percent of those costs – the rest is picked up by the local council," he said.
He added that Thurrock, Essex, would not offer to take in any Syrian refugees.
His comments come after Essex County Council voted to call on the government to provide full funding for refugees for five years instead of one.
In a letter to council chiefs, the Home Office said it would "also provide additional funding to assist with costs incurred in future years" and that "these arrangements will be applied to all cases since the 20,000 expansion was announced."
However, it did not specify what the funding would include.
Jonathan Carr-West of the Local Government Unit think tank told the BBC the knock-on effects of taking in refugees could mean the government funding would not necessarily cover the full costs of resettlement.
"The complexity of local authority funding and the unpredictable knock-on effect on other services suggest that for some councils, the extra money may not cover all their costs."
He added that local authorities had a "crucial role" in ensuring people "fleeing danger and persecution" are supported in their communities.
So far Edinburgh and Glasgow councils have pledged to take in 100 refugees, with Newcastle and Birmingham saying they will house 50 and Southend just 10.