Corbyn to quiz Chinese officials on human rights abuses at Queen's state banquet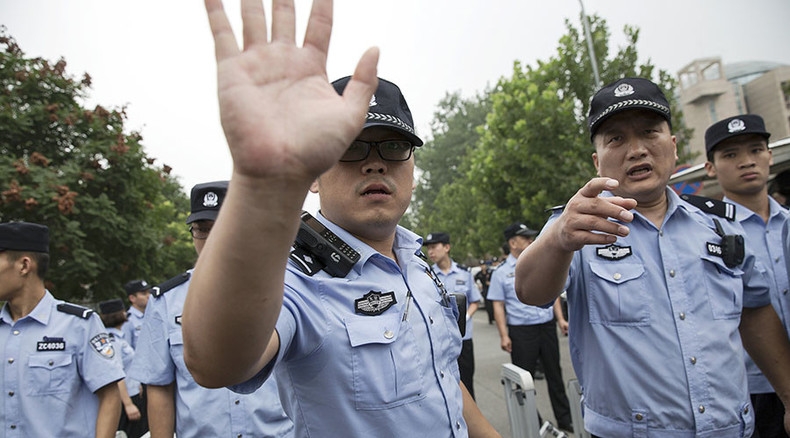 Labour leader Jeremy Corbyn will set himself apart from the UK government's fawning foreign policy by criticizing Chinese officials over their country's human rights record at a state banquet hosted by the queen.
A spokesman for Corbyn said if the Labour leader has private meetings with the Chinese delegation, he will use the opportunity to raise concerns about human rights abuses.
Campaigners have attacked China's recent crackdown on political dissent, with waves of arrests and detentions, as well as growing restrictions on Christians.
A spokesman for the Labour leader confirmed he has accepted an invitation to attend the event, which will be held at Buckingham Palace next Tuesday.
"He will be using the opportunity next week to raise the issue of human rights," he said.
"There are meetings being discussed, and if he gets private meetings he will be raising it at those meetings. That is the right thing to do."
Corbyn's move is likely to reflect poorly on Chancellor George Osborne, who was praised by Chinese media for staying silent on the issue of human rights during his tour of China last month.
The Chancellor was attacked by campaign groups, including the World Uyghur Congress, a group for Uighurs exiled from China's Xinjiang region.
"George Osborne's inability to publicly denounce China's suppression of Uighurs is disappointing," a spokesman for the group said.
Chinese state-run newspaper the Global Times praised the chancellor for "respecting etiquette."
"It should be diplomatic etiquette for foreign leaders not to confront China by raising the human rights issue," the editorial stated.
"As a foreign finance minister who comes to China to seek business opportunities, he should keep a modest manner. Some Westerners believe their officials should behave like a master of human rights to show their superiority over China and the East.
"Osborne has behaved as a top official from a civilized country should, making us believe that his country respects etiquette," the paper concluded.
The Conservative government's foreign policy has come under fire in recent weeks for its complacency towards 'friendly' regimes with questionable human rights records.
Prime Minister David Cameron was forced to withdraw a controversial prison contract with Saudi Arabia on Tuesday after the Gulf State announced it planned to lash a British grandfather for breaking its alcohol laws.
Corbyn applauded the PM's volte-face, but questioned the nature of Britain's relationship with Saudi Arabia.
"David Cameron has been shamed into a U-turn on this terrible contract, but why on Earth was it set up in the first place?
"We should be sending a strong message to repressive regimes that the UK is a beacon for human rights and that this contract bid is unacceptable in the 21st century, and would damage Britain's standing in the world," he added.