Dangerous pollution levels threaten 3,000 UK schools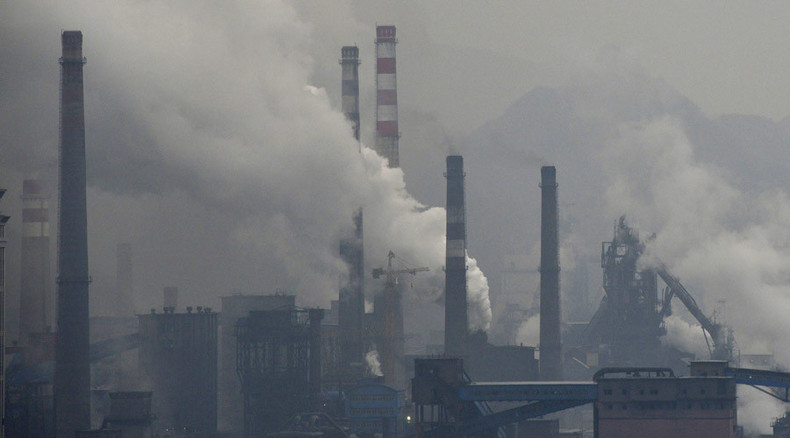 Some 3,000 schools throughout the UK are located in areas with potentially dangerous levels of air pollution, a report has found.
The schools are situated in areas where the annual nitrogen dioxide (NO2) gas emissions exceed 25 tons per square kilometer, or six times the national average, according to a Sunday Times investigation.
The Department for the Environment, Food & Rural Affairs (Defra) has described NO2 as a "respiratory irritant which may exacerbate asthma and possibly increase susceptibility to infection."
In one primary school near Heathrow Airport, more than 200 tons of NO2 are released annually, the Times has found following an analysis of Defra data.
Some of the most egregious examples were cited in seven schools in and around London. Though a community college in the central English city of Leicester tops the list, seven schools around the capital are among the top 10 most polluted in the country.
Two schools in South Yorkshire will be the first in the country to close their doors because of air quality concerns after Sheffield Council deemed the location unsafe. Both schools are within 50 yards of a major motorway junction, in an area where about 50 tons of NO2 are emitted yearly.
Emissions from diesel vehicles, trains and industry are responsible for the poor air quality in these areas. The data analyzed by the Times suggests that 38 percent of NO2 emissions in the UK are released in just 2 percent of its land area.
Frank Kelly, an air pollution expert at King's College London, told the paper: "It is clear that children attending very many schools are breathing polluted air for all the years they are a pupil."
READ MORE: Supreme Court orders UK to take 'immediate action' over illegal air pollution
Long-term effects of breathing in the gas may lead to development of pulmonary or heart disease, Kelly warns.
Though emissions of nitrous oxides have fallen dramatically since 1970, the UK's air pollution levels still remain in violation of prescribed EU limits. In April, the UK Supreme Court ruled the government must take action to curb air pollution immediately.