2 London police officers dismissed for sending racist text messages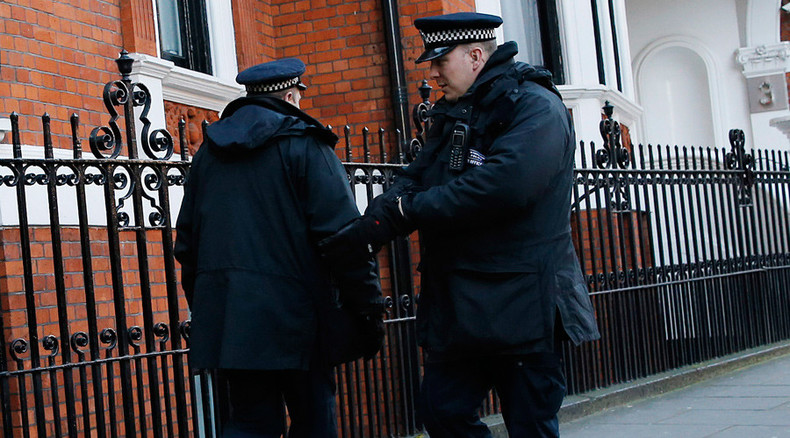 Two police officers have lost their jobs after text messages which referred to black people as "c****" and "monkeys" were found during an investigation into the unrelated Plebgate scandal.
One of the officers, PC George Cooper, worked for the armed guard unit SO6 that protects government offices in Downing Street. The second officer, PC Stephen Newbury, was based in south London.
Their racially abusive messages were discovered during the investigation into Plebgate, which saw former Chief Whip Andrew Mitchell lose his job after allegedly calling a Downing Street police officer a "pleb" when he refused to allow him through a gate.
The inquiry screened the electronic devices of SO6 officers and uncovered the "racist and discriminatory" messages, a disciplinary tribunal heard.
Scotland Yard deputy assistant commissioner Maxine de Brunner said the content of many of the text messages had to be kept private to ensure the officers' safety.
But it was revealed that one of the messages included a joke about the footballing incident which saw Chelsea FC captain John Terry banned for four matches for racially abusing Anton Ferdinand, a QPR player.
Another message, from 2011, included references to black people as "monkeys."
"These little black c* are really f* me off, if they want to act like monkeys why don't they f* off to the jungle?" the text read.
In total, PC Newbury was found to have sent 24 messages with improper content to other officers, and PC Cooper eight.
The hearing also revealed that PC Newbury had asked another officer to perform a Police National Computer check on his car for personal reasons.
Both officers were sacked after being found guilty of gross misconduct at the disciplinary hearing.
Deputy Assistant Commissioner Fiona Taylor condemned their behavior.
"We, and the public, expect our officers to maintain the highest possible standards of behavior," she said.
"The content of the text messages being exchanged between these officers was not only highly inappropriate and discriminatory but in direct contradiction of the values of the Metropolitan Police Service. There is no place for officers who hold racist views in London's police service."