Farage accused of using EU money to fund 'Say No to EU' tour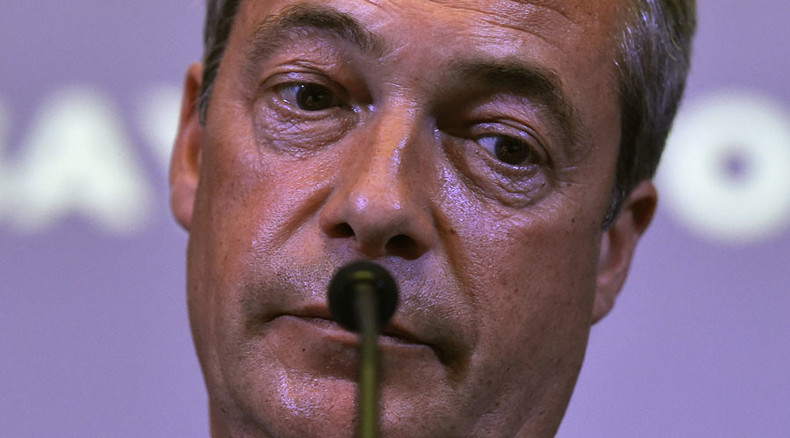 Nigel Farage may face a European Parliament investigation for using taxpayer money to pay for an anti-EU tour around the UK.
Labour MP Wes Streeting reported the UKIP head to EU president Martin Schulz for financing his 'Say No to the EU' tour with public funds allocated to his group of MEPs.
Farage's Europe of Freedom and Direct Democracy group (EFDD), which includes UKIP MEPs as well as Euroskeptics from other member states, has received £4.7 million over the past three years.
Streeting said: "Nigel Farage has a catalogue of questions to answer about whether he is spending taxpayers' money on his campaign and breaching European Parliament rules.
"Mr Farage has already criticized David Cameron over the use of public funds in the referendum campaign, so any suggestion that UKIP has bankrolled his anti-EU tour with European taxpayers' money must be thoroughly investigated by the [European] Parliament's authorities.
"Perhaps Nigel Farage will now rule out using any further EFDD funding for his anti-EU campaign?" said Streeting, a member of the Commons Treasury select committee.
Had some top quality trolling from Kippers since questioning whether Farage should be spending taxpayer £ on anti-EU tour. Examples follow..

— Wes Streeting MP (@wesstreeting) 5 октября 2015
I've asked the President of the European Parliament to investigate Nigel Farage's use of taxpayer £ for anti-EU tour http://t.co/wshfCXDYAN

— Wes Streeting MP (@wesstreeting) 4 октября 2015
"The EU and political groups spend billions on pro-EU propaganda. They cannot complain when elected MEPs facilitate public knowledge and debate on how the EU works," a spokesperson for the EFDD said on Sunday.
"There's no such thing as EU money. In the UK it comes from taxpayers – many of whom are Euroskeptic and deserve to be represented and have their voices heard. Schulz and Co may disagree."
Farage, an outspoken critic of the EU, lambasted universities on Saturday for backing Britain's membership in the 28-country bloc.