Osborne pilfers Corbyn's multibillion infrastructure funding policy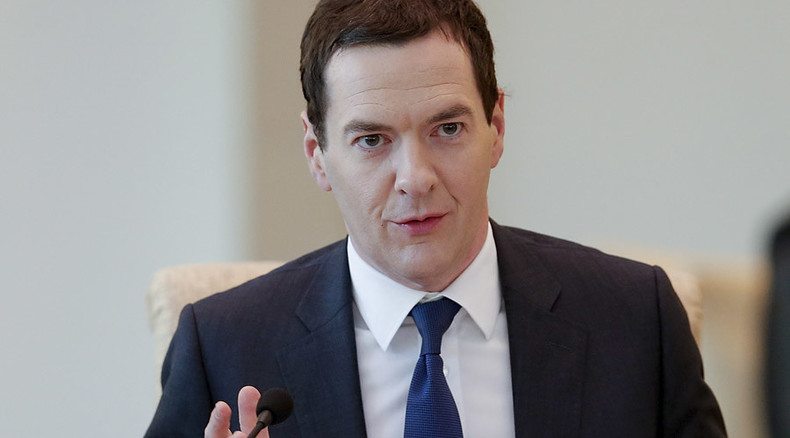 Chancellor George Osborne will launch a new infrastructure building program worth billions of pounds, which strongly echoes those suggested by Labour leader Jeremy Corbyn.
During his speech at the Conservative Party Conference in Manchester on Monday, Osborne is expected to announce he will spend £5 billion on infrastructure by 2020 and will pool local government pension pots into six wealth funds of £25 billion for further projects.
The move will be seen by many as an attempt to appropriate the idea of infrastructure development popularized by new Labour leader Jeremy Corby during his election campaign.
"Where would Britain be if we had never built railways or runways, power stations or new homes? Where will be in the future if we stop building them now?" Osborne is expected to tell Tory delegates.
"I'm not prepared to turn round to my children – or indeed anyone else's child – and say: I'm sorry, we didn't build for you ... We have to shake Britain out of its inertia on the projects that matter most."
Asked by Reuters if this was an attempt to adopt a Labour policy, a treasury aide said: "The chancellor is open to good ideas."
The use of the pooled pension pots of 89 local councils may be an attempt to get around Osborne's deep ideological commitment to his government's austerity policies while still reducing public spending.
The government had indicated it will appoint a commission to work out what needs to be built, headed by former Blair loyalist and peer Lord Adonis.
The move is also being touted as an attempt by Osborne to move the Tories into the center. He is increasingly seen among Tories as a potential future leader.
READ MORE: Boris Johnson favorite to be next Tory leader – poll

In March, Prime Minister David Cameron pledged he would not pursue a third term, leading to speculation over who would be next to lead the Conservatives.
An Ipsos Mori poll released on Friday found that while 27 percent of non-Conservative aligned voters think current London Mayor Boris Johnson should take over after Cameron steps down, Tory loyalists favor the chancellor to take up the reins, with 32 percent of card-carrying Conservatives backing Osborne.