West may have to 'live with' Assad to defeat ISIS – senior Tory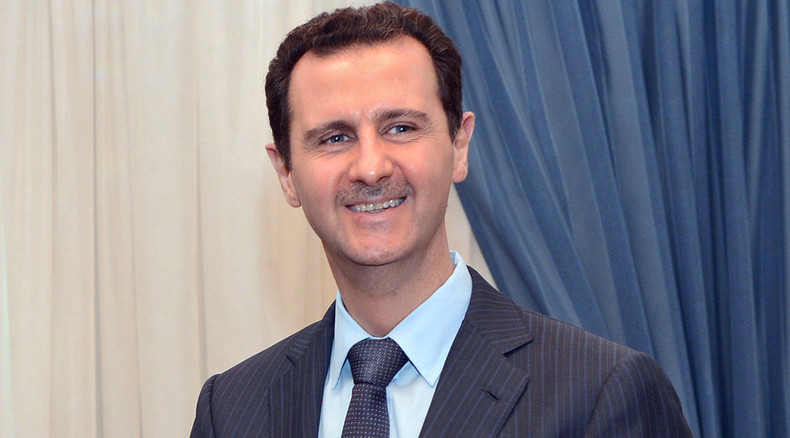 Britain and the US "might have to live with" Syrian President Bashar Assad in order to defeat Islamic State (IS, formerly ISIS/ISIL), a senior Tory politician has said.
Chairman of the Foreign Affairs Select Committee Crispin Blunt told the BBC that Western powers may have to "swallow" the fact that Russia is determined to prop up Assad, emphasizing the "bottom line" in Syria is defeating IS.
He also suggested British military intervention could wait because "we are pretty marginal in military terms."
Asked by Radio 4's Today program about the future of Assad's presidency, Blunt said "we might have to live with it."
"We need to be careful about not making the best option, which would be the removal of Assad and the defeat of ISIL, not the enemy of the necessary objective of our policy, which is ending this civil war and the defeat of ISIL.
"If we are faced with that rather difficult choice then we might have to swallow the fact that a UN Security Council permanent member, Russia, and their very important neighbor, Iran, are going to be prepared to commit the military resources and give Syria the overhead cover in the UN Security Council to enable the regime to survive," he added.
His comments come as the Russian military carry out a second round of airstrikes in the country, targeting IS militants and putting further strain on Russia's relations with the West.
On Thursday, the US accused Russia of launching "indiscriminate military operations against the Syrian opposition," with White House spokesman Josh Earnest saying the airstrikes took place in areas where there were "few if any" IS fighters.
Moscow admitted it had carried out strikes on groups other than IS in coordination with Damascus, as American backed rebels claimed to have been hit by Russian attacks.
US Secretary of State John Kerry further warned Russian President Vladimir Putin that Russia must "not be engaged in any activities against anybody" except Islamic State.
However, Russian Foreign Minister Sergei Lavrov said the Russians did not consider the Free Syrian Army, the main Western-backed rebel group, as terrorists.
"We don't consider the Free Syrian Army a terrorist group, and believe [it] should be part of the political process" he said during a conference in New York.
Putin will meet with French and German counterparts Francois Hollande and Angela Merkel in Paris to discuss the ongoing crisis in Ukraine, but discussions about Syria are expected to dominate the debate.
LISTEN MORE:
You can share this story on social media: