Prison inmate cuts off penis, tried to flush it down toilet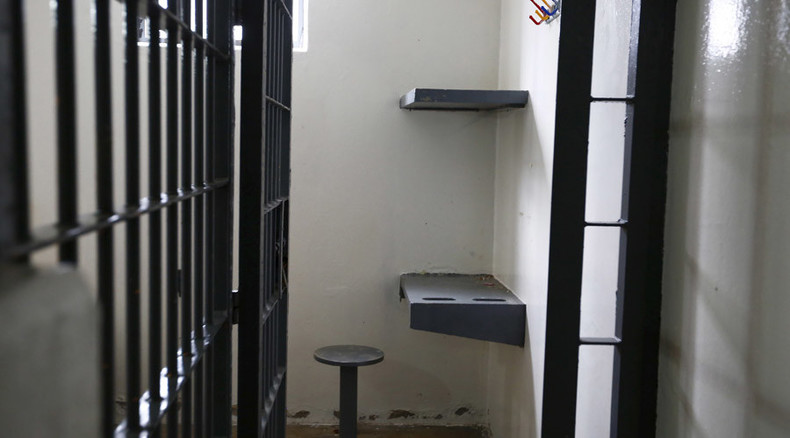 A prison inmate at Bristol Prison was found with serious injuries after cutting off his own penis and attempting to flush it down a toilet, it has emerged.
The prisoner was rushed to hospital at around 10:00 GMT last Friday.
The inmate hasn't been named.
Paramedics from the South Western Ambulance service worked to prevent further blood loss at the scene, and took the man to Southmead Hospital where he received further treatment.
A spokesperson for the NHS trust said it had responded to a report of a man suffering serious bleeding who may be unconscious.
A Prison Service spokesperson confirmed the injury was self-inflicted and that no other prisoners had been involved.
"A prisoner from HMP Bristol suffered injuries during an incident on Friday. Paramedics were called and the offender was taken to hospital for further treatment," he added.
A similar incident took place in 2007 at the same prison when another inmate was found with laceration wounds to his penis after trying to cut it off with a prison-issue razor.
Bristol Prison is houses adult males and a small number of young offenders. The majority of inmates stay for less than a year.
Director of the Prison Reform Trust Juliet Lyon said continual reductions in staffing levels were leading to more violent incidents.
"The trust is concerned about rising levels of violence and self-harm incidents across the prison estates and the drastic reductions in the number of staff.
"Prisons hold a number of people with complex needs, some of whom could be diverted at police stations or courts into the treatment they need.
"For those who have to be in custody, I think more could be done for them," she added.