Britain to host Chinese President Xi Jinping on state visit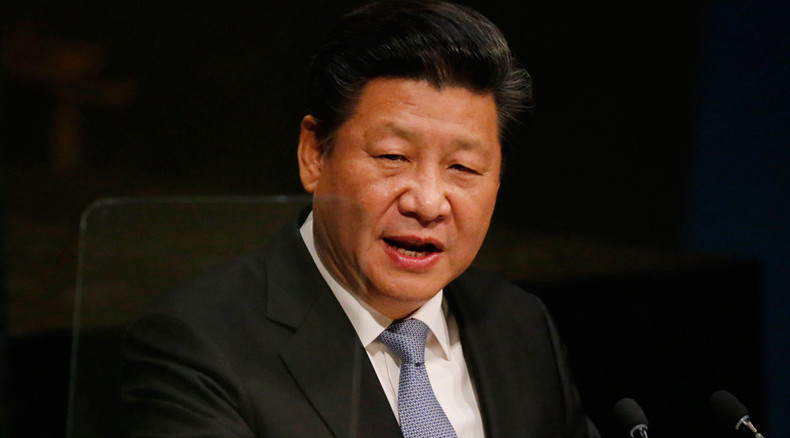 Britain will host Chinese President Xi Jinping in October, the government announced on Tuesday, a full decade since the last Anglo-Sino state visit took place.
The news comes as Chancellor George Osborne returned from a visit to China intended to strengthen economic ties between the nations.
The president and his wife, Peng Liyuan, will be hosted at Buckingham Palace, the royal residence said in a statement today, according to an email from the British embassy in Beijing.
The last Chinese president to visit the UK was Hu Jintao in 2005.
Despite diplomatic friction over the country's human rights abuses, China and Britain have become more closely linked under the Conservative government, which sees the country as a source of potential trade.
State visits usually include a meeting with the prime minister and a visit to parliament. In March, Prince William visited China, making him the most senior royal to visit the country since 1986.
Last week, Osborne set out the aim of making China the UK's second largest trading partner by 2025, saying the UK must "raise its game" and increase exports to China to £30 billion each year.
He made the pledge during a visit to the Xinjiang province, which is the size of Western Europe and a five-hour flight from Beijing.
However, Amnesty International voiced concerns about the minister's visit, saying the region is responsible for treating the minority Uighur with "heavy-handed" security measures.
Britain's trade with China has become five times larger since 2003, and the country is currently sixth on the list of biggest market for UK goods and services.
"China's emerging regions, like Xinjiang, hold enormous potential in the years ahead," Osborne said during the trip.
"We are building an ever closer relationship with China – it's a partnership that is set to unleash growth and help regions like Xinjiang, where we know investment can make a real difference, as well as unleash new growth back home."