Majority of Brits back Brexit for first time since Nov 2014 – YouGov poll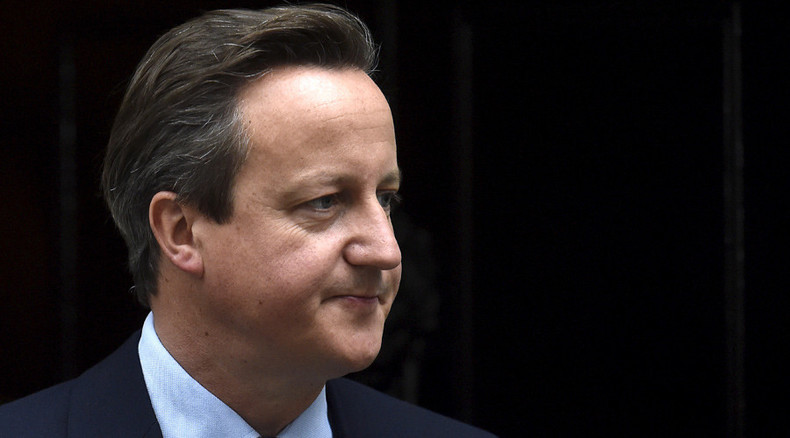 Public opinion is warming to the idea of a Brexit, pollsters claim, as a survey reveals that a majority of Britons would rather leave the European Union than remain.
The survey, which was conducted by YouGov for The Times, shows 40 percent of those polled backing a Brexit, while only 38 percent say Britain should remain a member of the EU.
The survey marks a positive milestone for Britain's "leave" campaign, which last lead the polls in November 2014.
The opposing "stay" campaign enjoyed a ten point lead in June, but observers say its backing has plummeted after the intensification of Europe's refugee crisis.
Many Tories want the prime minister to head the "leave" campaign or remain neutral on the issue. However, Cameron has ruled out giving Conservative Party cash or information to pro-European campaigners.
Like the Conservative Party, Labour is split over Britain's in/out referendum. Due to be held before the close of 2017, the referendum has been the focus of much controversy in recent months.
Labour's shadow foreign secretary Hilary Benn and the party's deputy leader Tom Watson have demonstrated a less neutral position on the referendum than their Conservative Party rivals.
Labour leader Jeremy Corbyn and shadow chancellor John McDonnell have also said that workers' rights are a condition of the party's endorsement of the EU.
On Sunday, a speech Corbyn was planning on delivering on the European Union was leaked to ex-Europe minister Denis MacShane. The Labour leader sharply criticized the European project, but called for the British government to reform rather than abandon it.
"I want a different Europe but unlike David Cameron and Nigel Farage I am not prepared to take a risk with our participation in Europe from the EU to the European Court of Human Rights just to pander to those dreaming of the old Europe of populist nationalisms," Corbyn said.
"I want to work with progressive and socialist parties and thinkers in Europe in and out of government for a program for relaunching European wide growth based on social justice and productive investment."
"Europe is firmly in the hands of conservatives in the @EPP controlling the European Commission, the @ecb & the IMF" (leaked Corbyn speech)

— Brexit Watch (@BrexitWatch) September 28, 2015
Cameron has promised to renegotiate Britain's relationship with the EU prior to the in/out referendum. He says he wants Britain to stay in a reformed EU, but has ruled nothing out if he is unsuccessful in achieving the reforms he is pursuing.
YouGov's findings were contradicted by a Survation poll, which found slightly more of those polled would like to see Britain remain in the EU. While 43 percent of respondents said they wanted to stay in Europe, 40 percent backed leaving.