Petrol-drenched man tasered by police officer died of 'severe burns,' inquest told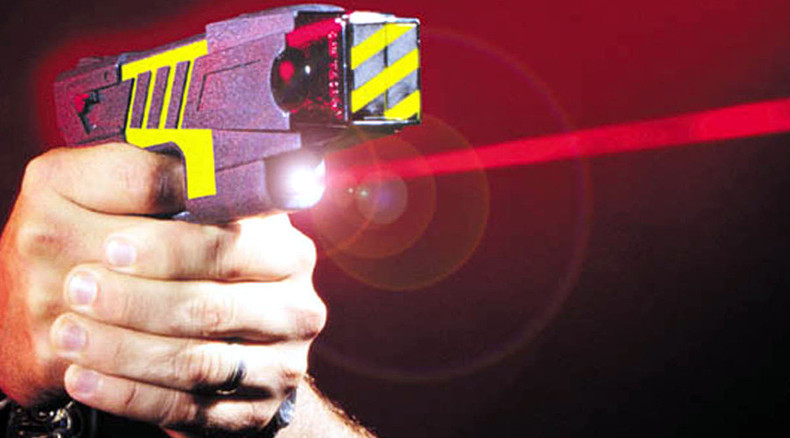 A petrol-soaked man with a history of depression died from "severe burns," but it remains unclear whether he ignited himself or caught fire as a result of being tasered by a police officer, an inquest has heard.
Andrew Pimlott, 32, was reportedly carrying a match or lighter when a police officer tasered him at his parents' home in Devon two years ago.
On Monday, Plymouth Coroner's Court heard that Pimlott's father, Kevin, called the police after seeing him arrive at his parents' home and picking up a can of fuel.
Pimlott was previously ordered to stay away from his parents' home after pleading guilty to criminal damage at the property.
His father was convinced Pimlott was about to set the house on fire.
Two police officers, identified in the inquest as PCs Beer and Hodgkinson, arrived at Pimlott's family home minutes after being called.
Speaking in court, Emma Yoxhall, who investigated the incident for the Independent Police Complaints Commission (IPCC) said: "Shortly after attending they called the control room to report a fire and asked for immediate assistance."
"While at the scene PC Beer advised the on-call inspector that Andrew had poured petrol over himself and had a lighter or match in his hand and a taser had been discharged and Andrew would have ignited," she said.
Seconds after Pimlott was tasered, neighbors heard screams coming from the garden. Some witnessed the 32-year-old on fire while police tried to extinguish the flames, the inquest was told.
Pimlott was rushed to Derriford hospital in Plymouth, but died five days later.
Forensic examiners said they discovered a box of matches in Pimlott's trouser pocket when he was in hospital, the court heard.
But a pathologist told the court it was impossible to decide whether Pimlott had caught fire as a result of the match or being tasered.
Home Office pathologist Dr Russell Delaney said Pimlott had died as a result of "severe burns."
"It is not possible on the basis of the distribution and nature of his burns to determine the initial ignition point or the source of the ignition," he told the court.
"It is not possible by examination of the medical evidence to determine if the naked flame or the taser ignited the fuel. The possibility of the taser causing him to drop the flame resulting in ignition cannot be excluded," he added.
Andrew Pimlott was a single, unemployed man who suffered from alcohol problems. Doctors considered him to be a binge drinker.
He had been arrested on 12 occasions and police records noted that there was "domestic violence" between him and his father.