British universities offering refugees scholarships 'still not enough'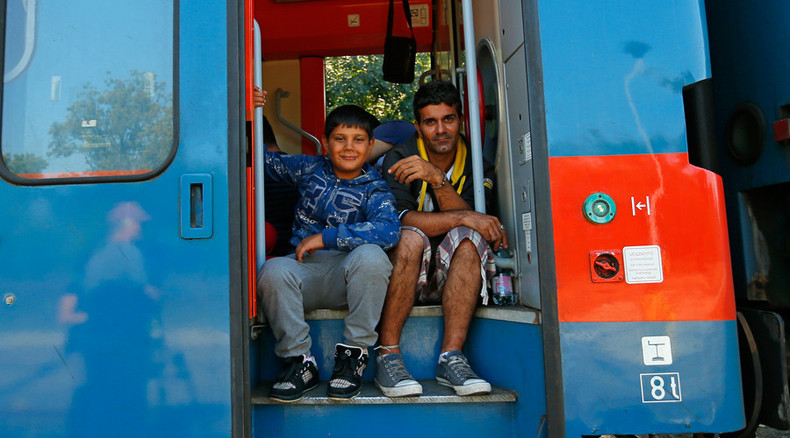 Four British universities will be offering scholarships to refugees fleeing the conflict in Syria. Campaigners are calling for more higher education institutions to follow suit. However, critics argue the strategy is "still not enough."
University of East London (UEL) was the first to respond to the refugee crisis currently gripping Europe.
UEL said it would offer 10 postgraduate scholarships to refugees from Syria in a statement published in September.
'Chance for migrants to realize their potential'
"Our hope is that these scholarships will give some of them the chance to realize their potential and flourish in their future," UEL Vice Chancellor Professor John Joughin said.
Earlier this month, the University of York said it would introduce a package of initiatives worth up to £500,000 to help refugees escaping the humanitarian crises in Syria, North Africa and the Middle East.
The University of Warwick also revealed it would be offering 10 student scholarships to refugees wanting to study or research with them.
More recently, the University of Sussex promised to offer 50 refugees the opportunity to study at the institution.
Charities have been working closely with some universities to fund a small number of tuition fee bursaries for student asylum-seekers.
But academics, who have joined forces with campaign groups, are now urging every university in Britain to play its part in tackling the crisis.
A joint petition by Citizens UK and Campaign for the Public University says: "Many of those fleeing violence and war are young people whose education has been disrupted and as well as seeking freedom from persecution are also washing to rebuild their lives through education."
"Many UK universities are already helping; but the scale of the problem means that universities now need to go further," it added.
Citizens UK said every section of society "needs to play its part" in bettering the lives of those fleeing war zones.
"Tens of thousands of people are stepping forward to help, and Britain's universities need to do the same," Citizens UK community organizer George Gabriel told the Independent.
'Scholarship is still not enough'
However, the Institute of International Education (IIE) said a scholarship is "still not enough."
"The way the Pope has asked every monastery, diocese and church in Europe to take in a Syrian family, this is the kind of crisis where you need everybody to step up," IIE president Allan Goodman told Inside Higher Ed.
"It's relatively easy to get compassionate universities and colleges to say we'll forget tuition, but what we have to come up with is the airfare and ticket to get them out of Syria or out of the camp to the US or to Europe and the living expenses while they're a student," he added.
Goodman said free tuition fees is not enough to help refugees. "You've also got to have the resources for that supplemental grant."