Cameron welcomes Shaker Aamer release, calls for closure of Guantanamo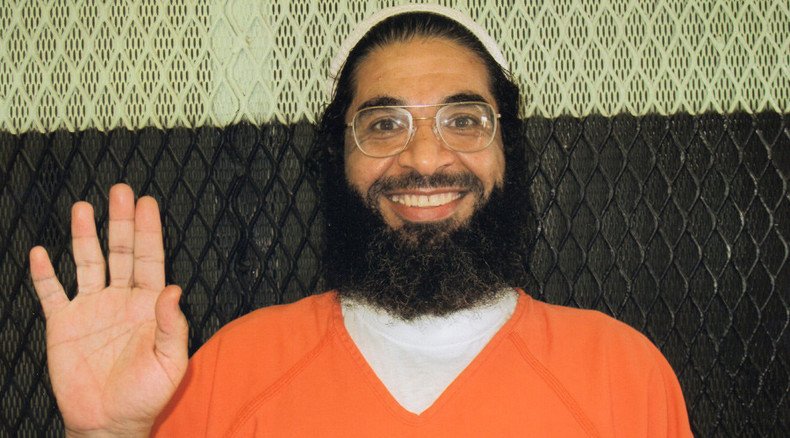 Prime Minister David Cameron has called for the closure of the US government's Guantanamo Bay prison situated on Cuba as he welcomed the return of its last British detainee, Shaker Aamer, to the UK.
The PM said he was "pleased" the father of four was to be released, adding the war against terror must continue even after the prison is closed. The center has been used to imprison terror suspects, including Aamer, often without trial.
Cameron's statement sought to reassure the public that Aamer, who has been accused of terror offences by the US government, would not present a threat to public safety.
Aamer has been released after 14 years imprisonment at various facilities following a long campaign by friends and family. His release was announced on Friday.
Speaking to reporters on his way to the United Nations General Assembly in New York, Cameron said public safety is at the forefront of plans surrounding Aamer's return.
"Everything to ensure public safety" will be done, he said, indicating that Aamer could face monitoring on his return.
"I've raised this case in meetings with the President and I'm pleased this has happened, above all because we want to see Guantanamo Bay closed," Cameron said.
"I think it's important for the global campaign against violent extremism that that happens.
"And so Britain should play our part with people who have a connection to Britain which Shaker Aamer does.
"I obviously want to reassure people that everything to ensure public safety is put in place, but I'm glad this has been brought to a conclusion," he added.
Aamer is expected to return to the UK within a month. The announcement followed a conversation between Cameron and US President Obama on Thursday.
LISTEN MORE:

Aamer's family said that despite their hopes being "dashed before," Friday was "a good day."
"It is one that has been far too long coming," they said in a statement.
"Shaker was cleared for release from Guantanamo in 2007 and has never faced any sort of a trial or been charged with any crime.
"We have been through a terrible ordeal and we ask the British and American governments not to prolong that ordeal any longer and tell us when we can expect our husband, father and son-in-law to walk back into our lives," they added.
You can share this story on social media: