Debate to scrap Trident shot down by union bosses, constituency parties at Labour conference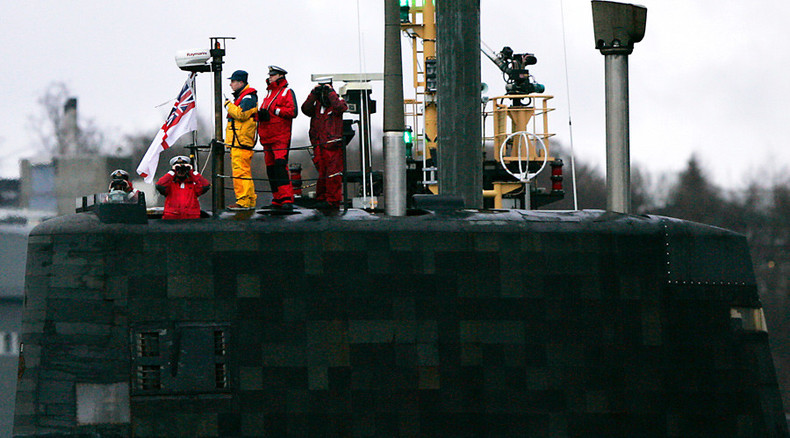 Labour will not debate scrapping Britain's Trident nuclear deterrent at the party conference in Brighton this week after the motion to do so was rejected by trade union and constituency delegates on Sunday.
The call for a debate on the UK's nuclear deterrent was supported by 7.1 percent of constituency Labour parties and just 0.16 percent of the trade union vote, who oppose moves to scrap Britain's nukes over alleged fears of job losses.
A debate and vote on whether Labour should support renewing Trident had been planned for Wednesday.
Labour leader Jeremy Corbyn, who is a fierce advocate of scrapping nuclear weapons, accepted the decision as coming from an "open and democratic party."
The move came just hours after Corbyn told the BBC's Andrew Marr that the party was "going to have to discuss it and debate it and come to a philosophical solution to it."
Unite general secretary Len McCluskey said the union opposed debating Trident at the party conference because its main focus was safeguarding jobs.
"I understand the moral case and the huge cost of replacing Trident, especially in this era of austerity, but the most important thing for us is jobs and the defense of communities," he said.
"We will vote against any anti-Trident motion. I don't think this will be a problem for Jeremy Corbyn. He is a great democrat and we are already seeing a refreshing change to the Labour conference, with open debates."
The GMB and other leading unions are also expected to oppose any move to scrap Britain's nuclear weapons system.
The rejection of the debate and vote on Trident means the Labour Party is still officially committed to renewing the nukes.
Speaking to Marr on Sunday, Corbyn countered the union leaders' arguments, stressing that budget cash earmarked for funding Britain's nuclear weapons would be invested in other engineering jobs.
"My views on Trident are very well known. My views I put forward in the leadership campaign were absolutely central," he said.
"One, I want to fulfil our obligations under the Nuclear Non-Proliferation Treaty and to take steps towards disarmament, hence non-renewal of Trident.
"Secondly, I want to ringfence that money that was earmarked for Trident to invest in engineering, defense diversification, so people's jobs are not at risk with this. In fact, the engineering employment base of this country would be stronger for that decision," he added.
Renewing Trident at a cost of £100 billion is supported by several leading moderate figures in the Labour shadow cabinet, including Deputy Leader Tom Watson and Shadow Foreign Secretary Hilary Benn.
Speaking to the BBC's Andrew Marr the previous weekend, Benn insisted that the world was too dangerous to scrap Britain's nuclear weapons.
"My view is that we need to maintain an independent nuclear deterrent. I share with Jeremy the wish to see a world which is free of nuclear weapons, but I don't believe for one second that if Britain were to give up its deterrent any other of the nuclear states would give theirs up," he said.
"The truth is that we live in a differently dangerous world now and we need a continuous at-sea-deterrent, and we need to do it in the most cost effective way – that is the view the Labour Party conference has taken for many years now."
In a further example of the ongoing divisions within Labour, Benn stepped down from Labour's National Executive Committee (NEC) on Monday and will be replaced by Corbyn supporter Rebecca Long Bailey MP.
Sources told the Telegraph that Benn was asked to give up his place by Corbyn, who will need strong support from the NEC to back his position on rule change debates within the party.