Human rights abuse rampant in Turkey – British lawyers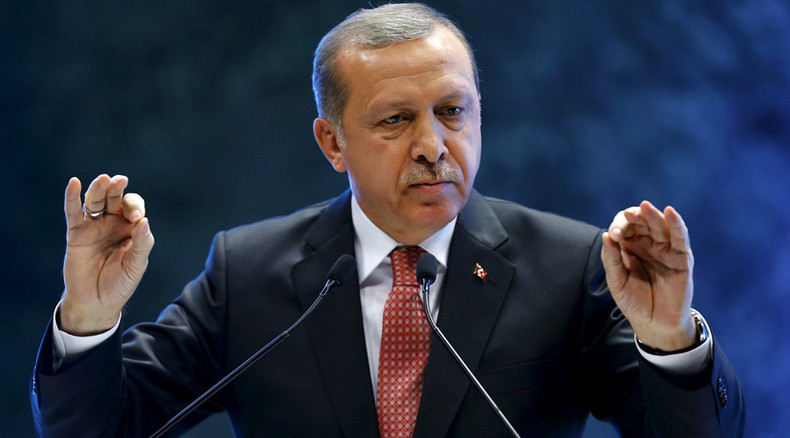 The Turkish government is guilty of systemic human rights violations, according to a report written by Britain's top lawyers and commissioned by President Erdogan's exiled rival and outspoken critic Fethullah Gulen.
The inquiry's findings, which were published Monday, were that some 40,000 police officers, civil servants, judges and public prosecutors were removed from their posts since 2013. Drawing attention to Erdogan administration's egregious restriction of freedom of expression, the 95-page report called for legal action against the Turkish government from the European Court of Human Rights (ECHR).
"From the perspective of international human rights law, we consider that the Turkish government has perpetrated significant human rights violations against supporters of the Gulen movement that would justify legal action before the European Court of Human Rights, in the absence of suitable remedies in Turkey," the authors of the report said.
The authors warned that the pattern of human rights violations represents a step backward away from democracy in Turkey.
READ MORE: Over 100 detained as Turkish police crackdown on 'secular' teachers' protest (VIDEO,PHOTOS)
"We have analyzed the actions taken by the Turkish government and its agents since December 2013 and have unanimously concluded that there has been a distinct reversal in the reform process that had been taking place since Turkey began accession talks with the European Union in 2005," they said.
"We regard this as a serious setback for Turkish democracy and its respect for human rights, in particular for the freedom of speech and the rule of law."
The report was written by four leading British lawyers, including Lord Woolf, a former lord chief justice, and Sir Edward Garnier QC, a Conservative MP and former solicitor general. Funding for the report was provided by the US-based Journalist and Writers Foundation, whose honorary chairman is Gulen, an erstwhile Erdogan ally but current critic.
READ MORE: Turkey issues arrest warrant for top Erdogan rival Fethullah Gulen
The report focuses on the AK party government's persecution of any groups or individuals with ties to Gulen or Hizmet, his influential spiritual and social movement.
Turkey has been under increasing international scrutiny following the arrest of two Vice News journalists and the raid on the Gulen-affiliated Koza Ipek group last month.
Before being relocating to the US in 1999, Gulen was one of Erdogan's most prominent supporters. However, their relationship began to fall apart as Erdogan grew suspicions about Gulen's growing influence.
You can share this story on social media: