Turkey issues arrest warrant for top Erdogan rival Fethullah Gulen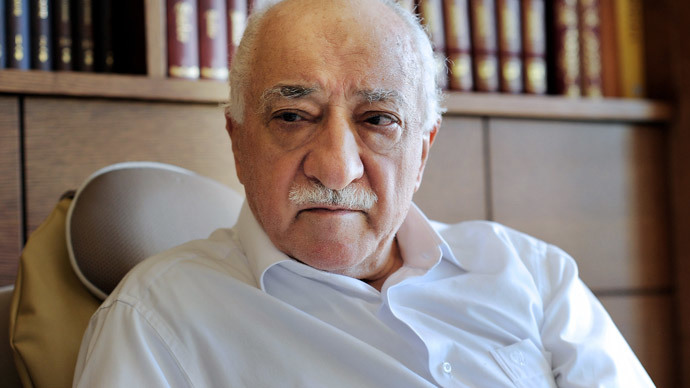 A Turkish court has issued an arrest warrant for long-time Erdogan rival Fethullah Gulen, a US-based cleric, state media reports.
The 1st Istanbul Penal Court of Peace accepted the request of Istanbul Chief Prosecutor's Office to issue an arrest warrant for Gulen on Friday, reports Anadolu Agency. The prosecutor said Gulen should be charged with setting up or running an armed "terrorist" group.
This comes in the wake of the last week's media raids, during which over 20 suspected Gulen supporters, including chief editors and media executives, were detained.
READ MORE: 24 detained as Turkish police raid opposition media organizations
President Recep Tayyip Erdogan is accusing the self-exiled preacher of plotting to overthrow the state.
Relations soured between the two after an anti-graft probe launched in 2013, which Erdogan suspects was an attempt by Gulen and his followers to destabilize the government.
Gulen, who heads Hizmet, an influential spiritual and social movement, has denied the allegations. Last week, Erdogan vowed to crush the "evil forces" associated with the movement and its leader.
"We are not just faced with a simple network, but one which is a pawn of evil forces at home and abroad," the president declared last Friday.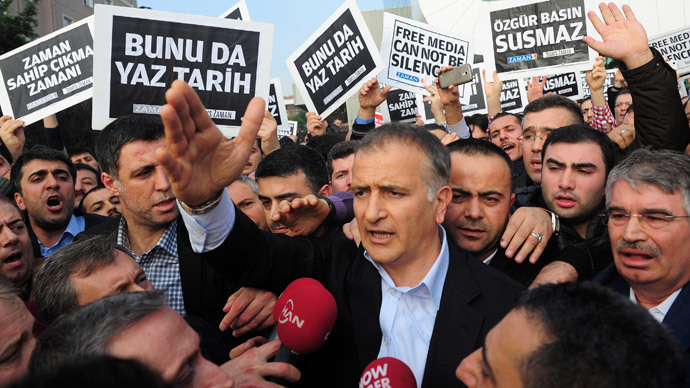 Prime Minister Ahmet Davutoglu indicated last week that Ankara may ask Interpol for a "red notice"— a document necessary for the extradition and arrest of a suspect located abroad — for Gulen.
"The judiciary will do whatever is necessary in the investigation of Fethullah Gülen. Whether it is a red notice or something else. He will not be treated differently than any other Turkish citizen," Davutoglu said during a press conference, Daily Sabah reported.
Earlier this year, Erdogan announced that he would be seeking Gulen's extradition. However, according to international law, an arrest warrant and evidence against the cleric first had to be produced.
Gulen has repeatedly been accused of attempting to form a "parallel state." He was tried and found guilty in 2000, before being acquitted of all charges in 2008.
Before relocating to the US in 1999, the popular cleric was one of Erdogan's top allies. Their relationship began to deteriorate as Erdogan grew paranoid about Gulen's growing influence, facilitated by schools, education centers, and charity organizations in over 160 countries.
Critics have accused Erdogan of building an authoritarian regime and bending the constitution to concentrate an increasing amount of power in the presidency.
You can share this story on social media: