Newcastle teenager jailed for life over school massacre plot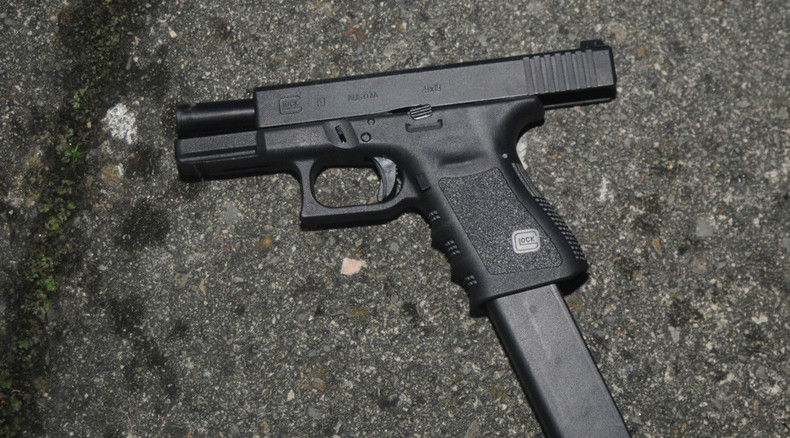 A British teenager has been jailed for life and will serve a minimum of eight years, after being found guilty of plotting a massacre with bombs and semi-automatic weapons at his former college.
Liam Lyburd, 19, admitted to nine charges of buying or making home-made explosives and weapons, but denied eight further charges of intending to use them to injure or kill.
Judge Paul Sloan QC said during sentencing, he was in no doubt Lyburd would have carried out the attack had he not been caught.
Lyburd was seen laughing during Friday's hearing and showed no emotion as he was sentenced and led away.
Sentencing was delayed until September to allow time for a psychiatric report.
Psychiatric reports produced since his arrest stated that despite having a personality disorder Lyburd does not suffer from "acute mental illness" and never has, although one found he had schizoid traits, the judge said.
Judge Sloan told Lyburd: "Your personality disorders have no way impaired your ability to know what you were doing."
Police were alerted to the planned crime in November 2014 by a Facebook friend who was concerned about online posts in which Lyburd talked about launching a murderous attack.
When officers searched his room they found a Glock handgun, CS canisters, pipe bombs and a "kill bag" containing globes, boots, overalls and a gas mask.
Lyburd was hours away from carrying out a killing spree at Newcastle College, a further education institution where 18,000 young people study, when he was arrested.
A jury found him guilty in July of eight counts of possessing weapons with intent to endanger life.
During their investigation, police discovered a deleted file on Lyburd's computer in which the disturbed teen wrote about his intention to take revenge against his old college.
"You people ruined my whole life, don't expect me to show mercy today. No one disrespects me and gets away with it," he wrote.
"I'll teach you people a little lesson on respect with my 9mm jacketed hollow points."
"It's time for extreme civil disobedience. Fantasy will become reality today for sure. Where the mind goes the body will follow and, yes, people will die, there's no question about that."
Detectives also found webcam pictures he took of himself dressed for combat, armed with a Glock pistol and brandishing a knife.
During the trial Lyburd was described as a recluse who retreated into an online world, rarely leaving his bedroom.
The teenager bought his weapons and bomb materials on the dark web using the username "DonaldTrump."
He used various aliases in his online life, including the name Felix Burns, and published a Facebook post showing admiration for Jaylen Fryberg – the US teenager who shot five students, four fatally, at a high school in Washington state.
Detective Superintendent George Duff, who led the investigation into Lyburd, said outside the court the defendant is a "dangerous man."
"Lyburd is a dangerous man who intended to cause serious harm," he said.
"He at no point has shown any remorse for what he intended to do. By not admitting his wrongdoing in the first instance shows the utter lack of consideration for those he intended to harm. Thankfully the courts and the jury came to the best decision and today Lyburd is behind bars where he belongs.
"His actions not only caused threats to certain people but it also caused concern and disruption to the local community and I would like to thank them for their cooperation throughout the investigation. Community vigilance plays an important role in policing our communities and we encourage anyone with concerns to contact police straight away," he added.