British museum apologizes for labelling Jews who fought Nazis 'terrorists'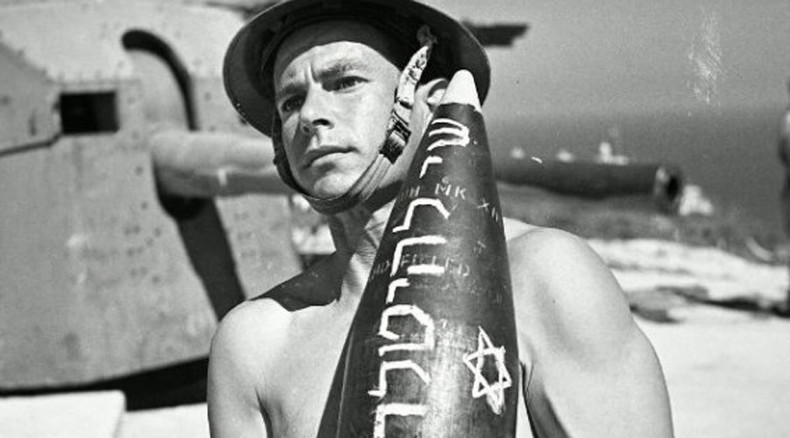 London's Imperial War Museum (IWM) has apologized after referring to Jewish soldiers, who fought against the Nazis in World War II with the British army, as "terrorists."
The IWM posted online a photograph of the Jewish Brigade taken in October 1944 with the caption: "Terrorist activities: Men of the First Battalion Jewish Brigade during a march past."
After an outcry from Jewish community groups, the museum removed the photograph from its online archive this week.
The Simon Wiesenthal Center in Los Angeles wrote to the museum to complain about the brigade being labelled "terrorists."
The Center's Director for International Relations Dr. Simon Samuels wrote that the act had "tarnished" the museum.
"For British Jews, so many of whom served in HM's forces, who later came to nascent Israel as volunteers to repel British-led Arab invaders bent on completing Hitler's plan of extermination. Would you malign these loyal British Jewish military with the stigma of 'terrorism'?"
"The Jewish Brigade under British command were heroes who combated fascist terrorists in Italy. They were eye-witnesses to the annihilation of their people as they joined the liberators of the camps.
"To call them 'terrorists' is the greatest Holocaust revisionism imaginable. This has tarnished your museum and betrays the cause of British integrity," he added.
IWM Corporate Communications Manager Bryony Phillips said the label had been attributed to the photograph accidentally.
"We apologize unreservedly. This was the historic label we received alongside the photograph, accidentally uploaded in order to give the public access to our comprehensive archives," she said.
She said the photo was removed and that the museum was looking in detail at all other captions.
Formed in 1944 by the British army, the Jewish Brigade was made up of 5,000 volunteers from British controlled Palestine.
Regiments in the brigade fought the Nazis and Italians as part of the Allied invasion of Italy before being shipped to Belgium and the Netherlands.
After the war, some members of the brigade joined the Tilhas Tizig Gesheften (TTG) where they carried out assassinations of known Nazis and facilitated in the illegal immigration of Holocaust survivors to Mandatory Palestine.