Muslims should remember victims of Middle East wars this Eid – Cameron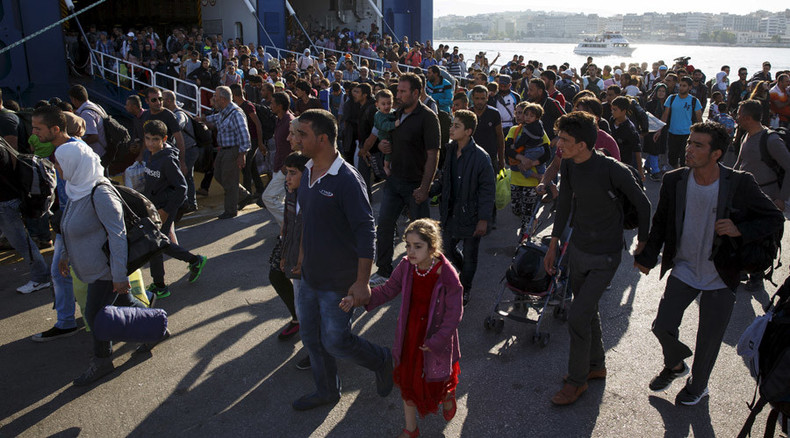 British Muslims should remember those affected by the wars and violence of Islamic State (IS, formerly ISIS/ISIL) and the Syrian regime of Bashar Assad during the Eid religious festival, Prime Minister David Cameron says.
"Earlier this month I was in Lebanon and Jordan, meeting the people who have fled war and terror in Syria and Iraq," Cameron said in a video to mark the Muslim Eid celebrations.
He went on to speak about the Muslim community in the UK in particularly glowing terms, saying they should "reflect" on the "millions of victims" of the conflict.
"As the faith group in this country that gives more than any other, I know you will take pride in the fact that Britain is the second-largest contributor to the Syrian refugee crisis."
He spoke about a badly injured Syrian boy named Malik he met during a recent trip to Lebanon and how UK aid was helping him.
"Over a billion pounds of British aid – our largest contribution to a humanitarian crisis in history – is helping people like Malik and stopping others from making the perilous attempts at reaching Europe with the malign hand of the traffickers," Cameron said.
He said the history of Muslims in the UK was part of "a great British story" which had led to a "multi-racial, multi-faith democracy built over generations, where people can come with nothing rise as high as their talent allows."
"So as families and friends come together this Eid, let us celebrate those achievements, and let us reflect on those who are suffering during this holy festival," Cameron added.
On Wednesday Cameron's visit to Lebanon was written off as a "cheap PR stunt" by Dilly Hussain, deputy editor of the British Muslim news website 5Pillars UK.
READ MORE: David Cameron's visit to Lebanon 'cheap PR stunt'

"It doesn't really make sense to me why Mr. Cameron would have to travel all the way to Lebanon to see several refugees and to understand the situation and humanitarian crisis that is taking place," Hussain told RT.
"I mean, the Syrian refugee crisis has only increased, and only peaked over the past four years. Personally, the way I have interpreted Mr. Cameron's visit to Lebanon, it appears to be a cheap PR stunt," he added.