FBI seeks to re-open Lockerbie bombing case after new evidence emerges
Published time: 24 Sep, 2015 10:57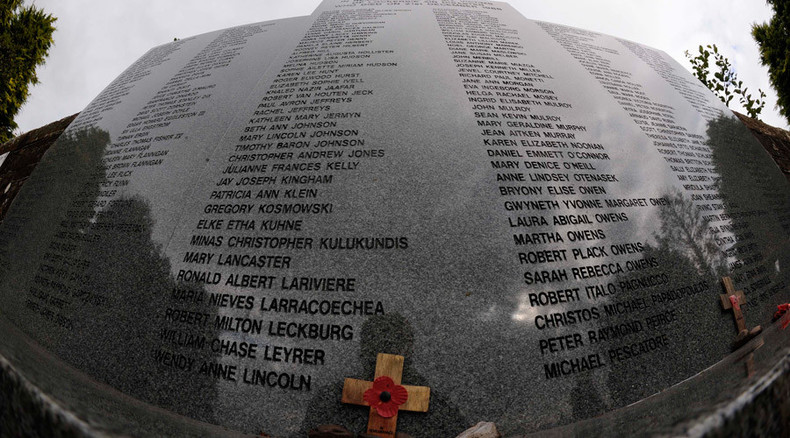 The Federal Bureau of Investigation (FBI) is trying to re-open the case of Pan Am Flight 103, which crashed in Lockerbie, Scotland, in 1988 after a bomb exploded on board, after new evidence has come to light.
Abdelbasset Al-Megrahi, a Libyan intelligence officer, was the only person convicted in connection with the bombing. The FBI now want to focus on another Libyan named Abu Agila Masu'd who was named on the Lockerbie charge sheet in 1999.
Some 270 people were killed in the 1988 air disaster, including eleven on the ground in the town of Lockerbie. Investigators are now determined to reassess a crucial aspect of the case after a documentary by film-maker Ken Dornstein, whose brother David died on Flight 103, uncovered new evidence.
READ MORE: 'Justice delayed': UK law official insists Libyan Megrahi guilty of Lockerbie bombing, relatives sceptical
Using CIA cables and evidence from the original investigation and trial, Dornstein discovered that Masu'd had accompanied Al-Megrahi to Malta, where the bomb was planted on the plane in December 1988. Masu'd's passport number was found in the records of the Maltese immigration authorities.
"We always suspected Mas'ud was the technical expert who armed the device, but we could never prove it," Richard Marquise, who investigated the Lockerbie bombing for the FBI, told Scotland's Sunday Mail.
Masu'd is currently being held in a Libyan jail for his part in bombing opposition forces during the uprising against the Gaddafi regime in 2011.
Al-Megrahi was convicted in 2001 but returned to Libya on compassionate grounds in 2009, as he was suffering from the advanced stages of prostate cancer. His release was authorized by Scottish Justice Secretary Kenny MacAskill and caused considerable controversy in the UK and US.
He was flown from Glasgow to Libya and died at his family's villa in May 2012.