Syrian rebels rescue British mother-of-5 on the run from ISIS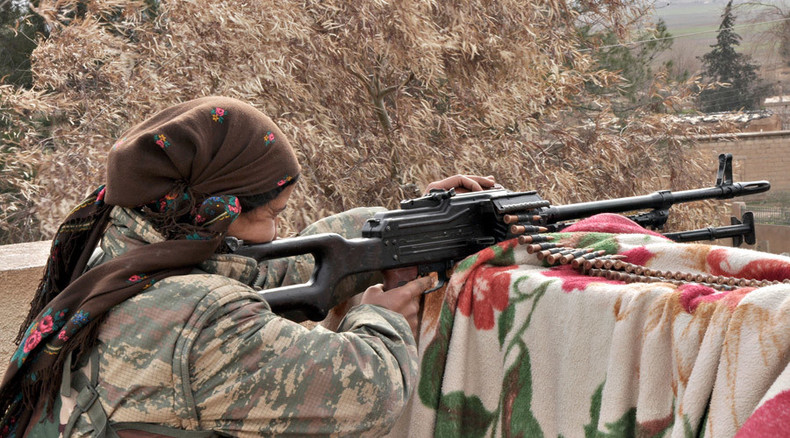 A Manchester woman and her five children have been rescued by a Syrian rebel group after being kidnapped while attempting to flee Islamic State (IS, formerly ISIS/ISIL).
According to Aleppo-based rebel group the Levant Front, Shukee Begum was reunited with her "people" on Monday and is in good health. The group claimed in a statement on social media that it had freed the family from "unknown kidnappers."
"They are now in safe hands and will be handed to their family soon," the group said.
Begum reportedly entered Syria late last year after being smuggled through the Turkish border hoping to join her husband, Muftah al-Deen, an IS fighter.
Details of Begum's stay in Syria are murky.
In a video obtained by the Sunday Times last month, Begum insists she initially went to Syria in order to persuade her husband to return home. She explains that she had spent the previous 10 months teaching English to children of foreign jihadists in the town of al-Bab, which is controlled by IS, in northern Syria. When asked to explain her reasons for leaving the terrorist organization, Begum, clad in a full niqab denounced the group as being "not Islamic."
Syrian sources told the Sunday Times she appealed to smugglers to rescue her as she was frightened of coalition airstrikes.
The smuggler helped her escape IS last month, but later kidnapped her when she failed to pay the smuggling fee.
READ MORE: British jihadist woman escapes ISIS to Turkey
A spokesperson for the Foreign Office said a British woman and her five children were reported missing in Turkey, but did not confirm if it was the same case.
"We continue to work closely with the Turkish authorities on the whereabouts of a British national and her children, originally reported missing in Turkey, and stand by to provide consular assistance," she said.
LISTEN MORE: