Former Royal Air Force serviceman attempted to join Syria terror group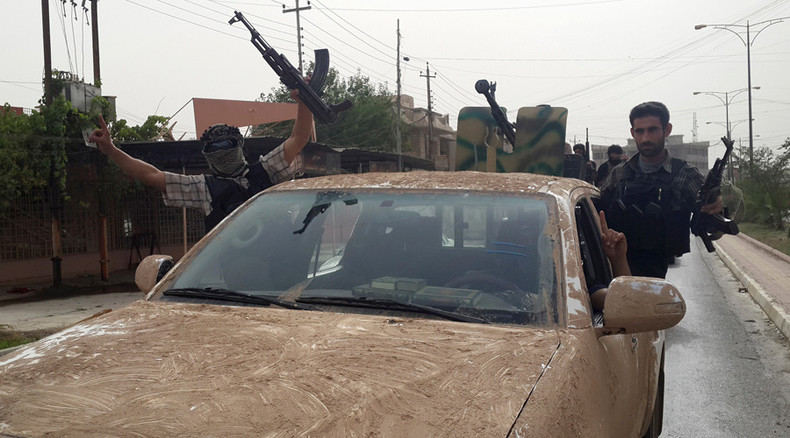 A former serviceman who fought in Iraq has admitted to attempting to join an extremist group in Syria after converting to Islam.
Stephen Gray, originally from Manchester, admitted to three charges of preparing acts of terrorism in March, but court restrictions hampered reporting on the case until now.
During 2014 he also made two attempts to travel to Syria, where he planned to join a jihadist group.
Another Mancunian, Adfalraouf Abdallah, 22, is suspected of helping Gray and three others in an attempt to reach Syria.
Gray, 33, now known as Mustafa, served as a senior aircraftman in the Royal Air Force (RAF) before converting to Islam. He was stationed at Baghdad airport during the war.
However he became disillusioned with the service and left shortly afterwards.
Gray admitted he had received £182 (US$280) from a man known as Raymond Matimba, which he had used to buy tickets from Manchester to Barcelona on July 3, 2014.
The former serviceman was apprehended twice. Once after the flights to Barcelona, and a second time after taking the Eurostar train to Brussels. He was sent back to the UK on both occasions.
Gray is alleged to have given the contact details of two people in Syria to Abdallah.
He admitted to two counts of preparing acts of terrorism, and one count of funding terrorism,
Abdallah faces one charge of preparing acts of terrorism and one of funding terrorism.
Judge Christopher Kinch QC lifted restrictions on reporting the case during a hearing at Woolwich Crown Court in order for Gray's plea to be heard.
A trial date was not set.
The news follows the admission of a Manchester schoolgirl to two terror charges after bomb-making recipes were found on her phone last month.
The schoolgirl pleaded guilty to the two charges in Manchester's main youth court in August.
She had used her school ICT system to research information on Jihadi John and Michael Adebolajo, the man who killed serviceman Lee Rigby.
The girl was granted bail.