Sadiq Khan wins Labour Party nomination for London mayor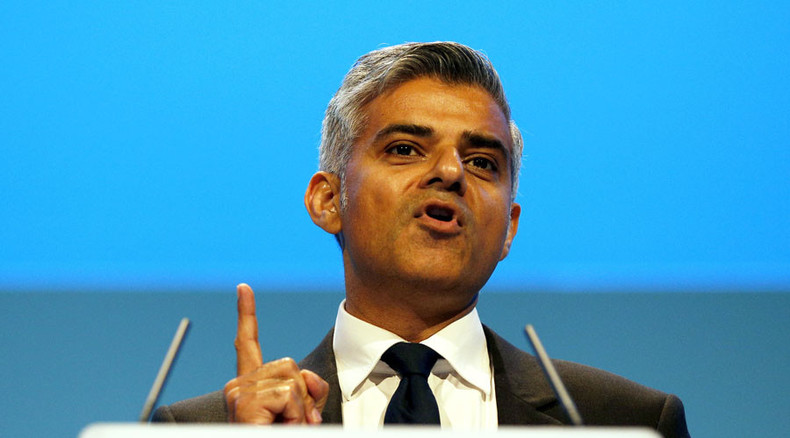 Labour's Sadiq Khan has won the nomination to run as the party's candidate for Mayor of London in the hope of replacing Conservative Boris Johnson.
The 44-year-old Tooting MP was a close ally of former Labour leader Ed Miliband and has previously served as Shadow Minister for Justice.
Thanking the other candidates for their "energy and enthusiasm," Khan said he was "overwhelmed and deeply humbled that so many Londoners have put their faith in me today."
Sadiq Khan's victory over Tessa Jowell is stunning. The sun set on Blairism in a Royal Festival Hall where Blair made his new dawn speech

— Kevin Maguire (@Kevin_Maguire) September 11, 2015
"I am determined to repay your faith by winning the mayoral elections next may and making a real difference to Londoners lives," he said.
Khan won 58 percent of the vote, while Tessa Jowell MP came second with 41 percent. Other candidates included MPs David Lammy, Diane Abbott and Gareth Thomas, as well as journalist Christian Wolmar.
The London Labour primary will be scrutinized for signs of who may win the Labour Party leadership contest, the results of which are due Saturday. A surge for Khan could foretell a Corbyn victory.
Congratulations @SadiqKhan for becoming London's Labour mayoral candidate-regardless of leadership result I look forward to working with him

— Jeremy Corbyn MP (@jeremycorbyn) September 11, 2015
The upcoming London mayoral election will take place in May 2016. Conservative incumbent Boris Johnson, who is stepping down and is now an MP, has held the post since 2008.
Khan's nomination has been applauded by several trade unions. Paul Maloney, regional secretary of the GMB union, told the Guardian he now wanted to see "all parts of the party uniting to secure a win in the election next year."
Peter Kavanagh, Unite's London secretary, told the paper "the selection of Sadiq Khan to be Labour's mayoral candidate is a vindication of the progressive polices he set out during the campaign."
"On housing, transport and employment, Sadiq offered a positive vision that will deliver the change Londoners are crying out for – and with Sadiq as Labour's candidate I am sure we will win," Kavanagh said.