1 in 7 British men believe they will go to hell – study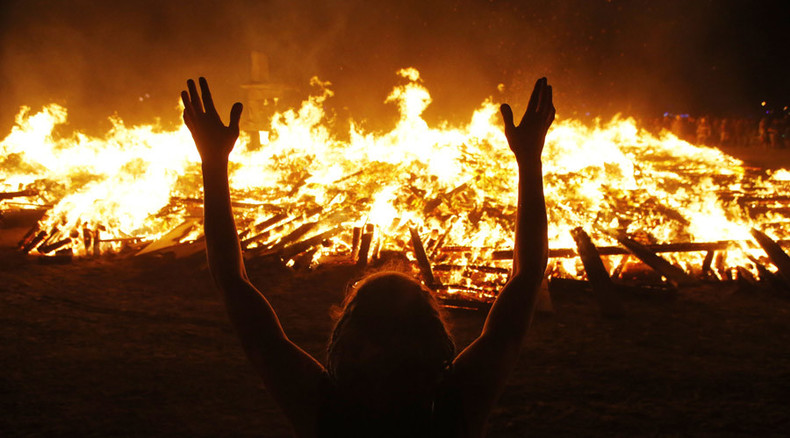 One in seven British men have acknowledged they are not saints and admit they deserve to go to hell when they die, a YouGov study has found.
The market research firm YouGov surveyed 1,770 adults and found that a minority – 10 percent – of the British population, believe they will go to hell if it exists.
Some 14 percent of male respondents believe they are destined to burn for eternity after dying, compared to six percent of women.
However, the poll found that 48 percent of British people believe they will definitely enter the gates of heaven.
Many Britons are scared of dying, the poll found. Some 68 percent admitted to being scared of death and 20 percent confessed it "scares them a lot."
"People are also generally positive about the lives they've lived so far," the results page said, as 40 percent of those examined said they were satisfied, while 32 percent said they were not.
Contentment appeared to be higher for those aged over 60, as 50 percent of them said they would die happy, while 25 percent said they would not.
According to the research, the median age people hope to live to is 90 and 27 percent said they want to live forever.
According to a survey by the Dying Matters Coalition, over half of Britons in relationships are unaware of their partners' end-of-life wishes.
Forbes research shows about 20 million men use Ashley Madison, a dating service marketed to married people, forcing them to break one of the Ten Commandments "thou shalt not commit adultery."