Majority of Scots now want independence, Tony Blair admits devolution mistakes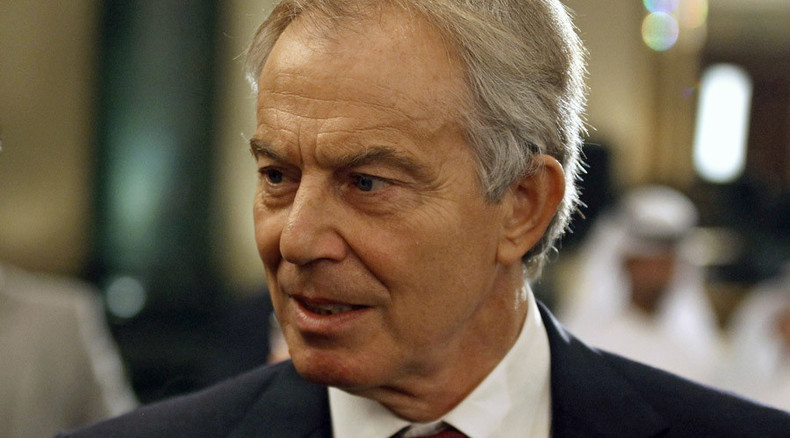 Britain's controversial former prime minister has conceded not enough was done to ensure a collective British national identity remained stable after his government devolved powers to Scotland and Wales.
While Blair defended his decision to devolve powers to Cardiff and Edinburgh when in office, he admitted mistakes were made.
"We should have understood that, when you change the system of government so that more power is devolved, you need to have ways of culturally keeping England, Scotland and Wales very much in sync with each other," he told the Times newspaper on Thursday.
"We needed to work even stronger for a sense of UK national identity. But I don't accept the idea that we should never have done devolution.
"If we had not devolved power, then there would have been a massive demand for separation — as there was back in the Sixties and Seventies," he argued.
Yet despite devolution and last year's failed vote on Scottish independence, calls for separation are intensifying again.
His comments come as a new poll revealed a majority would support breaking away from the UK if another Scottish independence referendum was held today.
The Ipsos Mori poll found that 53 percent would vote for independence, 44 would vote against and 3 percent did not know.
The study also found the Scottish National Party (SNP) can expect to take 74 seats in the Scottish Parliament in next year's election.
"This poll represents excellent news for the SNP, both in terms of support ahead of next year's Holyrood vote and because support for independence has moved over 50 percent for the first time," Mark Diffley, director of Ipsos Mori Scotland, told the Times.
"Labour is far behind the SNP on the key battleground policies for next year and there is no sign yet that they are making up any ground," Diffley added.